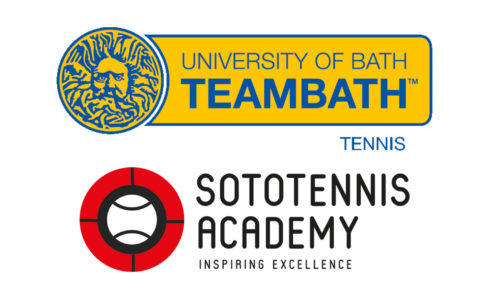 Team Bath Tennis are linking up with the SotoTennis Academy in Spain to provide year-round access to outdoor training and clay-court tennis.
Players with the International High-Performance Tennis Academy at Bath will have chance to train in Sotogrande for a discount price, while SotoTennis players will also be signposted to the University of Bath as a great place to study and train, backed by top-class coaching and sports science.
Barry Scollo, Director of Tennis at the University of Bath, said: "It's a win-win link for us. We can take advantage of overseas blocks of training and SotoTennis will help us grow awareness of our programme for performance development and performance players.
"One of the key aims is getting early access to clay court tennis for our senior pros, younger Academy players and our new regional performance development centre. It is really important to the development pathway of a player and this association with SotoTennis is going to add another element to our already excellent tennis programme."
Dan Kiernan, Director of SotoTennis, added: "We are thrilled to be working together – we are two professional teams and we will be able to learn lots from each other.
"Team Bath has a great reputation for performance and performance development. We're excited about linking with them to mutual benefit. It will be great to see their players and coaches training at our centre from time to time."
Find out more about the link here…