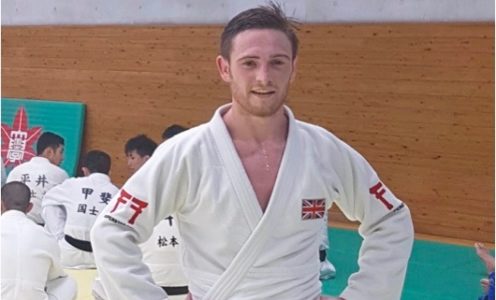 Gregg Varey has been named as the new Team Captain of the Team Bath High Performance Judo Squad.
The University of Bath Sports Performance graduate, who fights in the -66kg category, is one of the most experienced judoka at Team Bath having first joined the programme in 2006. He has won numerous medals on the national and international stage.
Varey takes over the role from Alex Paske, who served as Team Captain for the past two years but has had to leave the programme for personal reasons.
Juergen Klinger, Judo High Performance Coach at Team Bath, said: "Alex did a great job as Team Captain and we all say a big thank you to him. I am delighted to welcome Gregg into the role – he is one of our most senior athletes and I know he will help to continue the good relationship within the performance group.
"Working together, I am sure we will always find a solution for any problems we have to deal with."
Varey was one of five Team Bath judoka who visited Japan last month for a three-week training camp in the host country for the Tokyo 2020 Olympic Games.