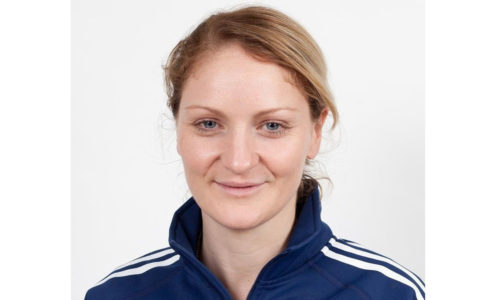 Natalie Dunman has been announced as the new Interim Performance Director for the British Skeleton World Class Performance Programme (WCPP).
Dunman joins the British Bobsleigh & Skeleton Association (BBSA), based at the University of Bath, with immediate effect for a period of up to 12 months on a secondment from her role as UK Sport Head of Performance Pathways.
Formerly Lead Talent Scientist at the English Institute of Sport (EiS), Dunman's role with UK Sport has seen her tasked with supporting sports to build world-leading pathway programmes, as well as developing cutting edge initiatives in athlete development and progression, to ensure the country's continued success at future Olympic and Paralympic Games.
She joins the BBSA to take over from Andi Schmid, who stepped down as British Skeleton's Performance Director this summer.
BBSA Chairman Christopher Rodrigues said: "We are delighted to be able to name Natalie as our Interim Performance Director for British Skeleton.
"Natalie was an exceptional candidate for the role and I am sure she will be an asset to the team.
"The British Skeleton WCPP has been hugely successful since the sport's re-introduction to the Olympic Winter Games in 2002 and we believe Natalie is the right person to drive the team forward in their quest to continue that success.
"We look forward to welcoming Natalie to Bath and we thank UK Sport for facilitating Natalie's secondment.
"We also welcome today's confirmation from UK Sport that the BBSA will be the award recipient for the Skeleton World Class Performance Programme for the Beijing cycle. We now look forward to working with UK Sport to ensure that the remarkable success of the team continues all the way to the 2022 Games in China."
Dunman, who will be meeting the athletes, coaches and support staff in the coming days, added: "I'm very excited to be joining the BBSA and the British Skeleton programme. I watched the team do so well in PyeongChang in February and I know they are a special group of people, both on and off the ice.
"I've worked with the Skeleton programme at various times during the last ten years – including designing and delivering the talent identification programme that discovered Lizzy Yarnold and Laura Deas – and I feel privileged to be working with and supporting such a great team of athletes, coaches and staff.
"They have a track record of medals at all levels and my aim now is to help them continue on that successful path towards the Beijing 2022 Games."