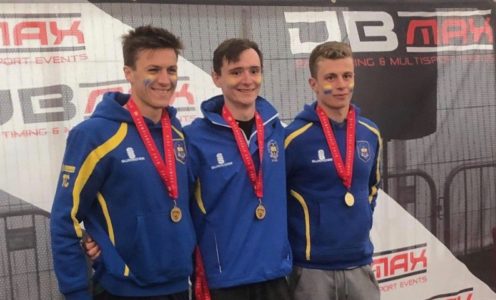 Team Bath Dual Career athlete Leon Chevalier won individual and team gold as University of Bath students impressed at the BUCS Duathlon Championships in Chippenham.
First-year Chemical Engineering student Chevalier completed the course at Castle Combe Circuit – a two-mile run, 10-mile bike ride and another two-mile run – in 41:45 to finish 15 seconds clear of the field.
Fellow Dual Career athlete Alex Chantler-Mayne, who studies Mechanical Engineering, was sixth overall in 42:34 and James Reeder placed 32nd in 44:51, with their combined times giving Bath victory in the men's team event.
The Blue & Gold also had two top-ten finishers in the women's race, Ashia Fenwick placing seventh in 49:36 and Claudia Kelsall tenth in 50:11. Lucy Scott was 27th in 52:41 as Bath finished fourth in the team rankings.
All are members of the University of Bath Triathlon Club – click here to find out more.