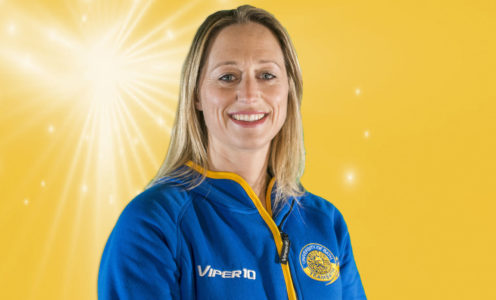 Head Coach Jess Thirlby is to call time on her successful career with Team Bath Netball after 20 years of service as player and coach to the Blue & Gold and five national titles when the 2019 Vitality Netball Superleague season comes to an end.
Thirlby informed the University of Bath of her decision in November to give them scope to mount a comprehensive and global search for a world-class replacement throughout the season whilst she and co-coach Anna Stembridge focus on the 2019 team.
Stephen Baddeley, Director of Sport at the University of Bath, said: "Jess's contribution to netball at the University of Bath has been immense and she will be sorely missed but she leaves in place a vibrant and dynamic programme for her successor to build on."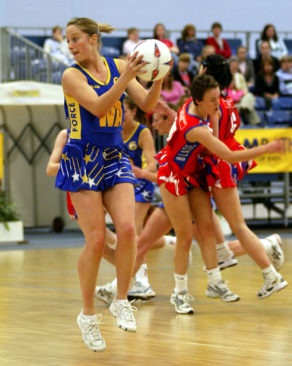 Thirlby was the very first player to be approached, in 1999, to join the "full-time" programme at Team Bath which has since gone on to produce more than 80 players who have achieved national honours.
She went on to win the first Superleague title with Team Bath in 2005-06 having already represented England at every level from U16-U21 and then as a senior, including at the Manchester 2002 Commonwealth Games.
The 39-year-old mum of two turned her full focus to coaching in 2006-07 with Celtic Dragons, having already coached at England U17 and U19 coach in 2004 and 2005.
She stepped back into Team Bath as assistant coach a year later and had held the role of Head Coach from 2008-09. Simultaneously, Thirlby went through a rigorous selection process to join the respected UK Sport Elite Coach programme in 2006 which was a three-year programme designed to accelerate coaches that show potential to go into High Performance. She went on to coach at England A and England Senior level. Under her guidance Team Bath won a further four Superleague titles.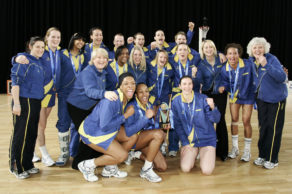 England international Serena Guthrie said: "I can only imagine how hard this decision has been for Jess, it's not easy making these types of decisions and while I'll miss her presence and energy around Team Bath I am very proud of what she has achieved while being at the helm of the franchise.
"I've known Jess since the start of my career at 16 years old at Bath. She was there at the start for me and I know wherever her next adventure is we will always remain good friends. After all, that's the best thing about this game the people you meet along the way."
Fellow Team Bath co-captain Eboni Usoro-Brown (nee Beckford-Chambers) added: "The contribution that Jess has made to Team Bath Netball has been unparalleled. As a founding member of the Netball High Performance Programme, she has seen the programme develop from its infancy to the world-class high performance environment that it is today.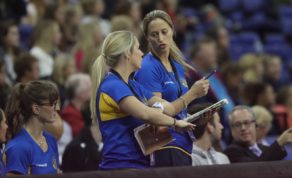 "She has been a person with great ambition and vision, driving and leading the programme to be one that many athletes aspire to be a part of. She has lived and breathed the Team Bath culture and epitomises what it means to be 'Blue and Gold' through and through. She will be terribly missed".
Thirlby said: "My journey with Team Bath is one that I am incredibly proud of both as a founding player and coach. The time is right for me to celebrate that tenure and step away to explore other adventures, and afford myself some time for personal and professional growth.
"In that time I played alongside some of the sport's greatest players – Pamela Cookey, Geva Mentor, Sara Bayman, Tamsin Greenway, Rachel Dunn, Billy Bowers, Kat Ratnapala, Camilla Buchanan and others – all coached by Lyn Gunson – before stepping into a coaching role and working with other greats like Eboni, Serena and Stacey Francis.
"Team Bath is an inspirational place. The environment and people are driven and committed to being leading in their field and this sparked a passion in me to be the best I can be to help others reach their potential
"It's also an exciting time for netball and I'm so proud to see the sport gather the momentum and gain the attention it has deserved for so long.
"I hope in making this decision when I have that I have given the University the best possible opportunity for next season's planning. I am 100% focussed on the task at hand and this amazing team of players and staff and my commitment to our 2019 campaign is unwavering."