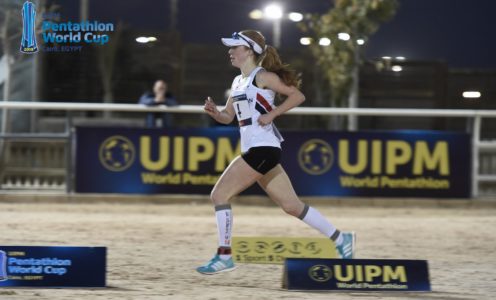 Francesca Summers, Tom Toolis and University of Bath student Myles Pillage all recorded personal best finishes at a World Cup as Pentathlon GB made an encouraging start to the 2019 season in Cairo, Egypt.
Former World Junior Champion Summers won 20 of her 35 fencing bouts and produced a flawless ride to sit sixth going into the combined run-shoot, a position she maintained to finish on the wider podium in the women's final.
Charlie Follett, competing in her first World Cup final, finished 32nd and Kerenza Bryson was 36th after a long and tough day in the Egyptian capital.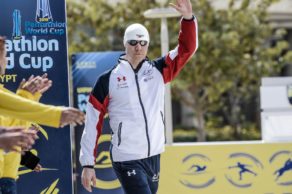 The men's final saw Sport & Exercise Science graduate Toolis record his first top-ten finish at a World Cup. He was in the leading pack throughout the day and was third going into the final discipline but had to settle for ninth overall after a close-fought run-shoot.
Biochemistry student Pillage, who is supported by a Trendell Sporting Scholarship, set the fastest time in the 200m freestyle swim on his way to a 22nd-place finish in his first World Cup final.
The second World Cup of 2019 takes place in Sofia from April 10-14 as a busy international season continues. Before that, Pentathlon GB athletes will be in action at the French Open Championships (March 16&17) and the Swiss Women International (March 30).
The big focus for the year is the 2019 Modern Pentathlon European Championships, a Tokyo 2020 Olympic qualifying event taking place at the University of Bath Sports Training Village from August 6-11. Tickets are on sale now, click here to find out more.