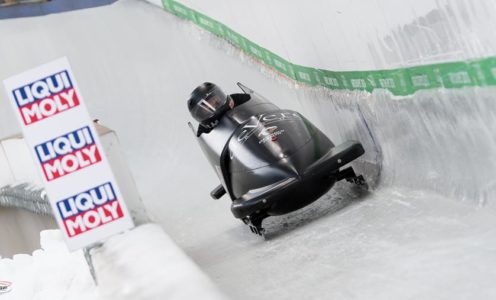 British Bobsleigh are celebrating their joint best two-man World Championship result for 53 years after Brad Hall and Nick Gleeson finished equal fourth in Canada on Sunday.
Former decathlete Hall and serving Paratrooper Gleeson just missed a first British medal since Olympic Champions Tony Nash and Robin Dixon won bronze in Cortina in 1966.
They instead equalled the achievement of recently retired Bruce Tasker and current four-man team-mate Joel Fearon, who themselves finished fourth in Igls, Austria in 2016.
"We're definitely really happy with how it went," said Hall. "Fourth place is a lot better than we would have thought at the beginning of the year, so to come away with that kind of result is very encouraging," said Hall.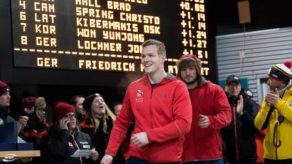 "We had three PBs in a row on the World Cup in January and we were the first British two-man team to get a top-six World Cup finish for 13 years in our last race before coming here.
"I hope we did the job and made you all proud. Hopefully, we can build on that into the future."
Gleeson added: "We were in the mix in the top three or four starts all race and that's where we wanted to be. That's what I've been training for and I don't think we could have done much better."
Fellow Brits Lamin Deen and Toby Olubi missed out on a place in the final run and the top 20 after they were disqualified for a weight discrepancy at the end of Run 3.
The women's competition saw Mica McNeill and Montell Douglas place 12th overall, matching McNeill's previous best World Championship result set in Igls three years ago.
British Bobsleigh, who are based at the University of Bath Sports Training Village where they access the UK's only outdoor push-start track, conclude the World Championships next weekend with the four-man competition.
Their skeleton team-mates are also in World Championships action this week – click here to find out more.