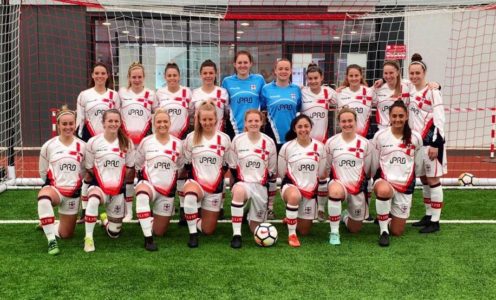 University of Bath students Phoebe Charnley, Amelie Green and Flo Fyfe represented England Universities Sport during the 2019 Home Nations fixtures against Wales and Scotland in Cardiff.
Phoebe and Amelie, who study Architecture and Sports Performance respectively, helped the England women's hockey team beat Wales 4-3 on penalties after an exciting 3-3 draw before narrowly losing out 1-0 to Scotland.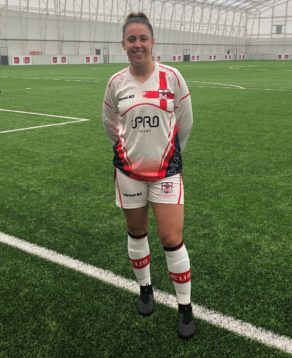 Sports Performance student Flo, representing her country in women's football for the second successive year, scored two and made two as England (pictured left) eased to a 6-0 victory over Wales after also losing to Scotland in their opening match.
"Overall it was a great experience with a great group of girls," said Flo, whose involvement in the event was supported by a grant from the Team Bath Elite Athlete Fund.
"The set-up was very professional and although it was disappointing not to win the tournament, it was still good to come second and great to get myself on the scoresheet.
"I assisted the first goal against Wales with a cross to the front post, as well as the final goal with a through ball. I also managed to get two goals myself – one being a lofted shot from the edge of the box into the top right-hand corner and the second being a free-kick."

Both Amelie and Flo are supported by the Team Bath Dual Career programme, which provides lifestyle support to student-athletes as they balance their academic and sporting goals.