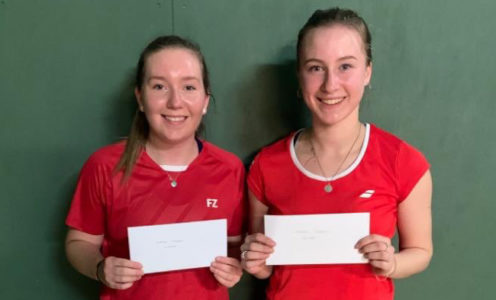 It has been a successful couple of weeks of competition on the Badminton England circuit for University of Bath students.
Molly Chapman, who studies Sports Performance and is supported by a Santander Sports Scholarship, won both the women's and mixed doubles titles at the Middlesex Senior Gold Tournament, partnering Abbygael Harris and Matthew Widdicombe respectively.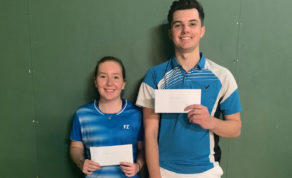 That came a week after she had teamed up with Mathematical Sciences graduate Devon Minnis to win the women's doubles at the Essex Senior Silver, where Psychology student Katie Scott – supported by the Team Bath Dual Career progamme – also won the women's singles title. Chemical Engineering graduate Angus Pedersen was runner-up in both the men's and mixed doubles.
The Somerset Bronze Tournament in Wellington saw the men's doubles title go to Daniel Fox and Noah Hitchcock, who study Integrated Mechanical & Electrical Engineering and International Development with Economics respectively.
Peter Bush, Head Badminton Coach at the University of Bath, said: "Well done to all of the title winners, it's great to see everyone doing so well across the Gold, Silver and Bronze tournaments."