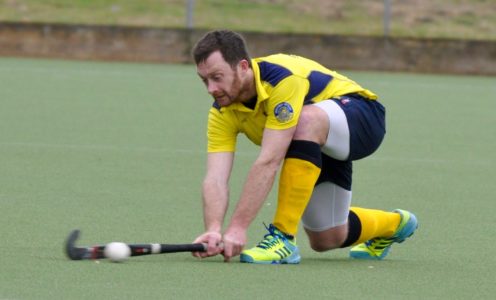 Team Bath Buccaneers duo John Jackson and Stephen West have been named in the Ireland men's squad for the 2020 EuroHockey Indoor Championship III tournament in Santander, Spain.
The vastly-experienced Jackson (pictured), who represented his country at the Rio 2016 Olympic Games, will captain Ireland at the five-nation event from January 17-19.
Also in the 12-strong squad is goalkeeper West, who last week graduated from the University of Bath after completing a four-year PhD Research Programme in Health.
Dr. West over and out! 4 years of hard work but worth it for the picture! Couldn't have done it without the endless support from family and friends! Thank you @Dr_CMcKay @RSatBath @UniofBath @drkeithstokes @statman_sean #graduation pic.twitter.com/cPD68g5xm1

— Stephen West (@westy160991) December 11, 2019
Buccaneers' men are going into the Christmas break of the outdoor season sitting fifth in the newly-created England Men's Hockey League Division 1 South.