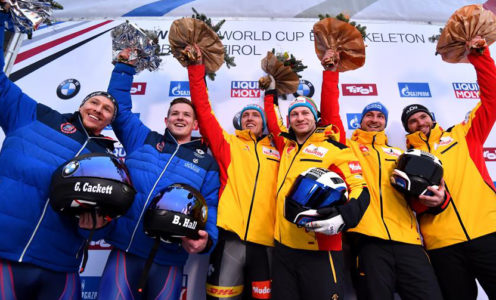 University of Bath-based Brad Hall and Greg Cackett made history as they recorded Great Britain's best World Cup two-man bobsleigh result since records began by winning silver at Igls, Austria.
"It's an absolutely incredible feeling," said driver Hall, who had finished fourth alongside Cackett in France the previous weekend.
"If you had told us last week that we were going to finish in the top six two weeks in a row, let alone fourth and second, we wouldn't have believed you.
"These last two weeks have been really tough – me and Greg have been feeling under the weather – but we managed to pull out two consistent runs and to be stood on the podium with a silver medal around our necks is really, really special.
"To be rewriting history at this stage in our careers is amazing. We've carried on from where the team left off last year in the two-man – this isn't a one off. We've gone ninth, eighth, sixth, fourth at the World Championships (with Nick Gleeson), fourth at the World Cup and now second here (with Cackett). We're on the way up and it's a sign of good things to come, I hope.
"We've still got a lot to improve on in the start – which is a good thing as it shows we can keep getting better – but to get a medal is just amazing. Showing this level of consistency and, hopefully, keeping on pushing for these medals, will be brilliant for us in the build up to the Beijing Olympics in a couple of years' time.
"Big thanks to all the boys in the team. We're a really tight unit and they've all been a part of this."
The result was even more impressive in that it came in just the pair's third ever 2-man race together and on the back of an injury ravaged start to the season.
Saturday's medal continued a fine World Cup weekend for athletes from the University-based British Bobsleigh & Skeleton Association in Austria.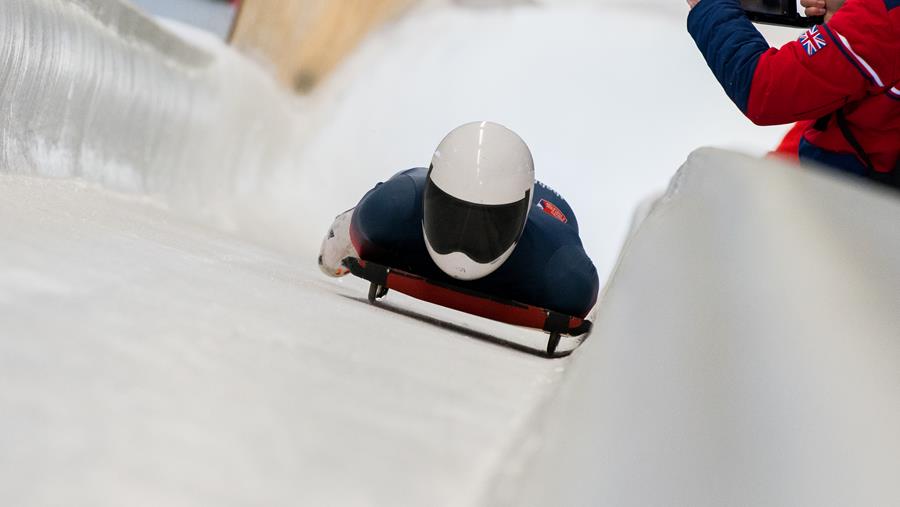 The previous day had seen Marcus Wyatt and Craig Thompson gave GB Skeleton their best combined men's World Cup results for 12 years as they finished fourth and sixth respectively.
"I'm delighted with that, it's by far my best result of the season and it's another PB," said Wyatt, who sat third after the first run.
"I said at the start of the year that I wanted to kick on and challenge for medals and I did that today. It's another step forward towards being in the mix for a medal at the Beijing Olympics and it's a nice confidence boost as well."
Thompson, whose previous career high was a 16th-placed finish, added: "It's pretty special. The first half of the season hadn't gone to plan for me so I'm speechless to have come sixth.
"To get on the wider podium at this level at this stage in my career is fantastic. It's showed me that I can compete against these guys. It hadn't clicked for me in the first four races this season but something just clicked here today. This is definitely the career highlight so far, massively so."
The women's race saw Kim Murray break the track record with a stunning time of 53.70 in the second run to secure eighth place overall, with Madelaine Smith 11th and Laura Deas 19th.
"I'm overwhelmed and thrilled with the result after climbing from 16th in the second run," said Murray. "Coming down in a track record was an unbelievable feeling – it was the best run of my life."
Credit for top picture: Viesturs Lacis