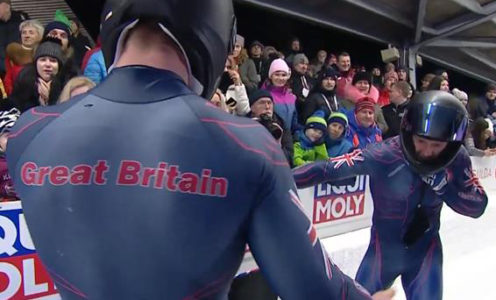 Bobsleigh driver Brad Hall and skeleton athlete Marcus Wyatt both secured impressive eighth-placed finishes overall on the IBSF World Cup circuit during another good weekend for University of Bath-based winter sport athletes.
Hall goes into next weekend's World Championships in Altenberg, Germany, having beaten his previous best world ranking of 12th in 2017-18 after an excellent season in the two-man bobsleigh which included a stunning silver in Igls in January.
He was joined by Greg Cackett in that historic race and they finished fifth in Sigulda, Latvia, on Saturday before debutant Luke Dawes came into the sled for Sunday's race, where he and Hall placed 12th.
The skeleton action in Sigulda saw Marcus Wyatt finish eighth in the final men's World Cup race of the season to ensure that was also his overall position in the season's global rankings.
The 28-year-old former American Footballer recorded a personal best finish of fourth in Igls last month and was inside the top 15 in all eight races this term.
The race also doubled as the European Championships, with Wyatt finishing seventh, Jerry Rice ninth and Craig Thompson 16th after all non-European athletes were removed from the final standings.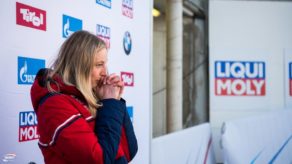 Kim Murray recorded her second-best World Cup finish of the year on Sunday, climbing from 17th after the first run to tenth as she nearly matched her eighth-placed effort in Igls last month.
The race again doubled up as the European Championships with Murray placing tenth, Laura Deas 13th and debutant Brogan Crowley 16th.
Next up for the British Skeleton team are the World Championships in Altenberg, with the men racing on February 27-28 and the women on February 28-29.
The University of Bath is proud to be home to the British Bobsleigh & Skeleton Association (BBSA), with skeleton and bobsleigh athletes training on the UK's only push-start track as well as in the high-performance gym and indoor athletics facilities.