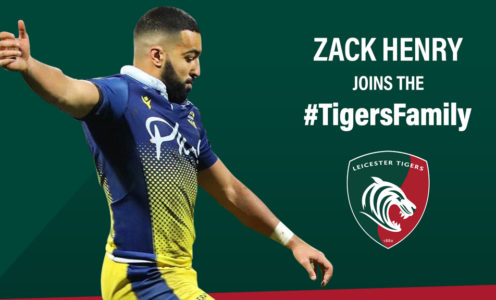 University of Bath alumni Zack Henry has signed for Gallagher Premiership Rugby club Leicester Tigers for the 2020-21 season.
The 25-year-old has been playing professionally in France since graduating in Sport & Exercise Science in 2016, first with Rouen Normandy Rugby and for the past two seasons with USON Nevers. He has established himself as one of the most exciting young attacking talents in the Pro D2 league and has been rewarded for his efforts with a move to the top flight of English domestic rugby.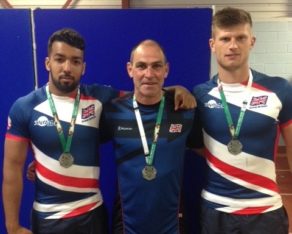 "I'm really excited to be joining such a prestigious club with a decorated history," said Henry, who played for the University's 1st XV and helped Great Britain's men win a silver medal at the FISU World University Rugby Sevens Championships in 2016.
"My time in France has been an unforgettable period in my career which has helped me to improve as a player but the opportunity to join Leicester Tigers was something I did not hesitate to accept. It is time for a new challenge and I can't wait to get started."
Henry's move to France came about after he was spotted playing for the University by former Bath Rugby and England scrum-half Richard Hill, who has been coach of Rouen Normandy since 2013.
Having started out in the University's 3rd and 4th XVs, he quickly progressed through to the 1sts and 2nds within a year and was part of the Blue & Gold's BUCS National 7s winning team in 2015. Henry also helped the University win Red Bull Sevens European titles at The Rec in both 2015 and 2016.
Aaron James, Head of Rugby at the University of Bath, said: "As a club we are proud to have been part of Zack's rugby development, both as a player and a person, and are delighted to see him gaining further recognition.
"Zack is another great example of the university system progressing late-developing players and his self drive and willingness to improve have got him to where he is now."
Tigers head coach Geordan Murphy said: "Zack is an exciting talent who adds a different dynamic to our depth at fly-half and in the midfield. "His ability will be a boost to our squad but, at his young age, it's his maturity, intelligence and experience that were among the factors which impressed us."