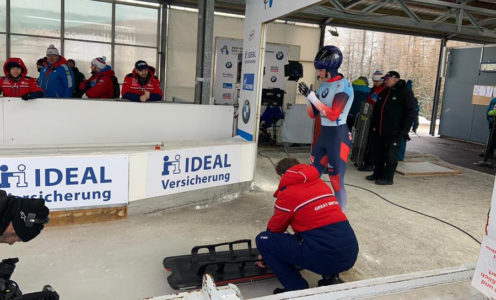 University of Bath alumni Madelaine Smith and team-mate Matt Weston missed out on a medal by the narrowest of margins as the 2020 IBSF Bobsleigh & Skeleton World Championships concluded in Altenberg, Germany.
The British Bobsleigh & Skeleton Association (BBSA) duo were competing in the new skeleton team event and set a combined time of 1:55.85 from their runs, just three-hundredths of a second behind bronze-medallists Italy.
"A medal would have been amazing but that's what this sport is all about, small margins," said Sports Performance graduate Smith, who placed 21st in the women's individual competition.
"It's still a strong end to the World Championships, though, and I'm pleased we've put in a good showing in the last race of the year."
Weston, who finished a fine 15th in the men's individual final on his World Championships debut, added: "A medal would have been the icing on the cake but it's been a great first World Championships. I've loved every minute of it and I want to make sure I'm back again next year."
Laura Deas, who was 19th in the women's final, and Marcus Wyatt, who recorded a tenth-placed finish in the men's event, were ninth overall in the team competition.
Craig Thompson was 20th in the men's final and Kim Murray 23rd in the women's final.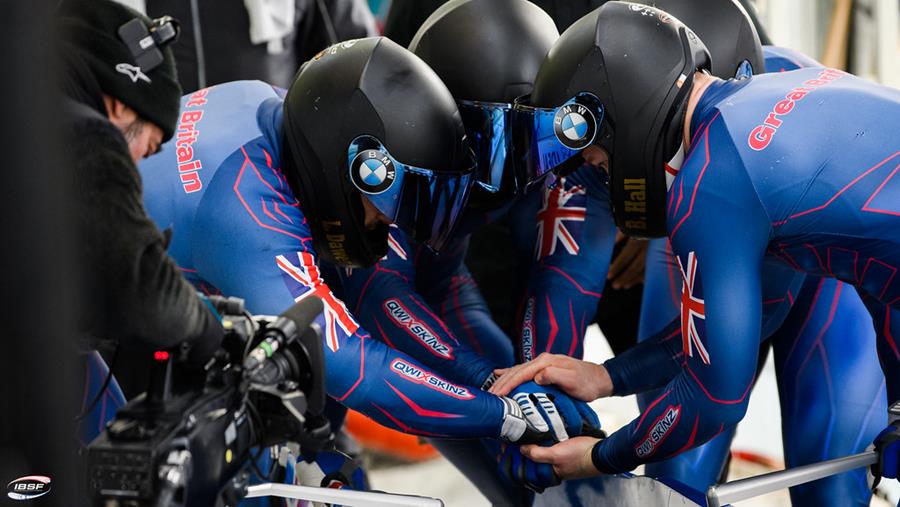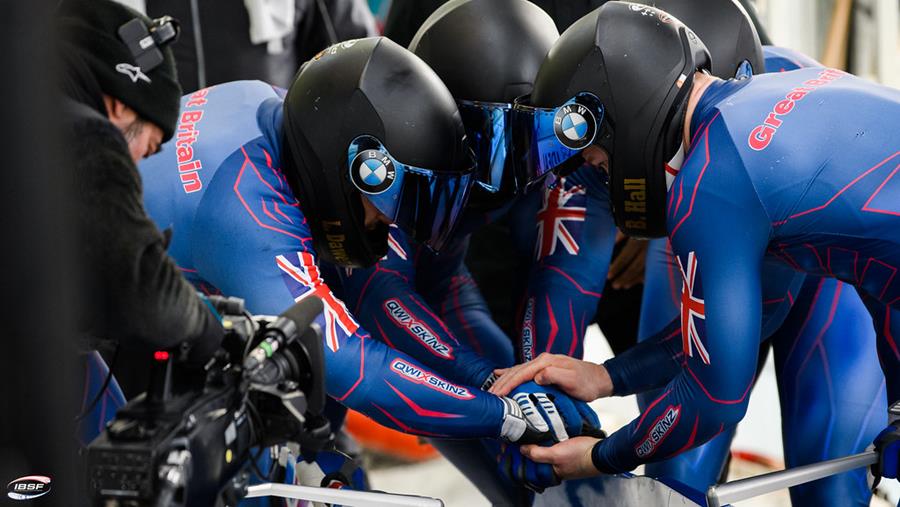 The championships concluded with the four-man bobsleigh competition, where Brad Hall brought the curtain down on an excellent season with a superb seventh-placed finish – his best result of the campaign – alongside Taylor Lawrence, Luke Dawes and Greg Cackett.
Fellow Brits Lamin Deen, Olly Butterworth, Ben Simons and Tremayne Gilling finished 20th after they overturned in Run 4.
The BBSA winter-sport athletes train at the University of Bath on the UK's only push-start track, as well as in the Sports Training Village's athletics facilities and high-performance gym. Click here to find out more.