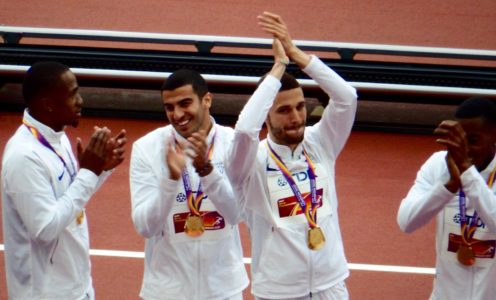 University of Bath alumni Danny Talbot made a winning return to the athletics track after a long-term injury with victory at the Brussels Grand Prix in Belgium.
The former Sports Performance student was making his first appearance over 200m since August 2017, the month that he anchored GB to an unforgettable 4x100m relay success at the IAAF World Championships in London.
He has been sidelined by injury since then, making just one 100m appearance in 2019, but showed signs of getting back to his best on Sunday as he claimed victory in 21secs exactly, four-tenths of a second clear of runner-up Ryan Zere.
Ahead of the race, Talbot spoke to fellow Sports Performance graduate Michael Wright for The Sports Initiative Podcast about starting his career at the University of Bath, his journey so far, his battle against injury and the Tokyo Olympics. Listen here: