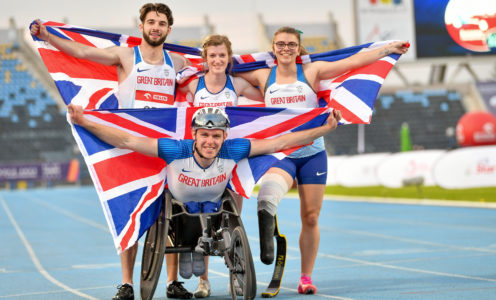 University of Bath-based Sophie Kamlish and Polly Maton won silver and bronze respectively at the IPC World Para Athletics European Championships in Bydgoszcz, Poland.
Double Paralympian Kamlish teamed up with Zac Shaw, Sophie Hahn and Nathan Maguire to claim a superb second spot behind Russia in a thrilling Universal 4x100m mixed relay final in 48.20.
Former World Champion Kamlish, who trains at the Team Bath Sports Training Village and is coached by Rob Ellchuk, also ran a season's best time of 13.17 as she finished fifth in the T64 100m final.
A personal best with her last attempt of the competition earned Maton a brilliant T47 long jump bronze medal.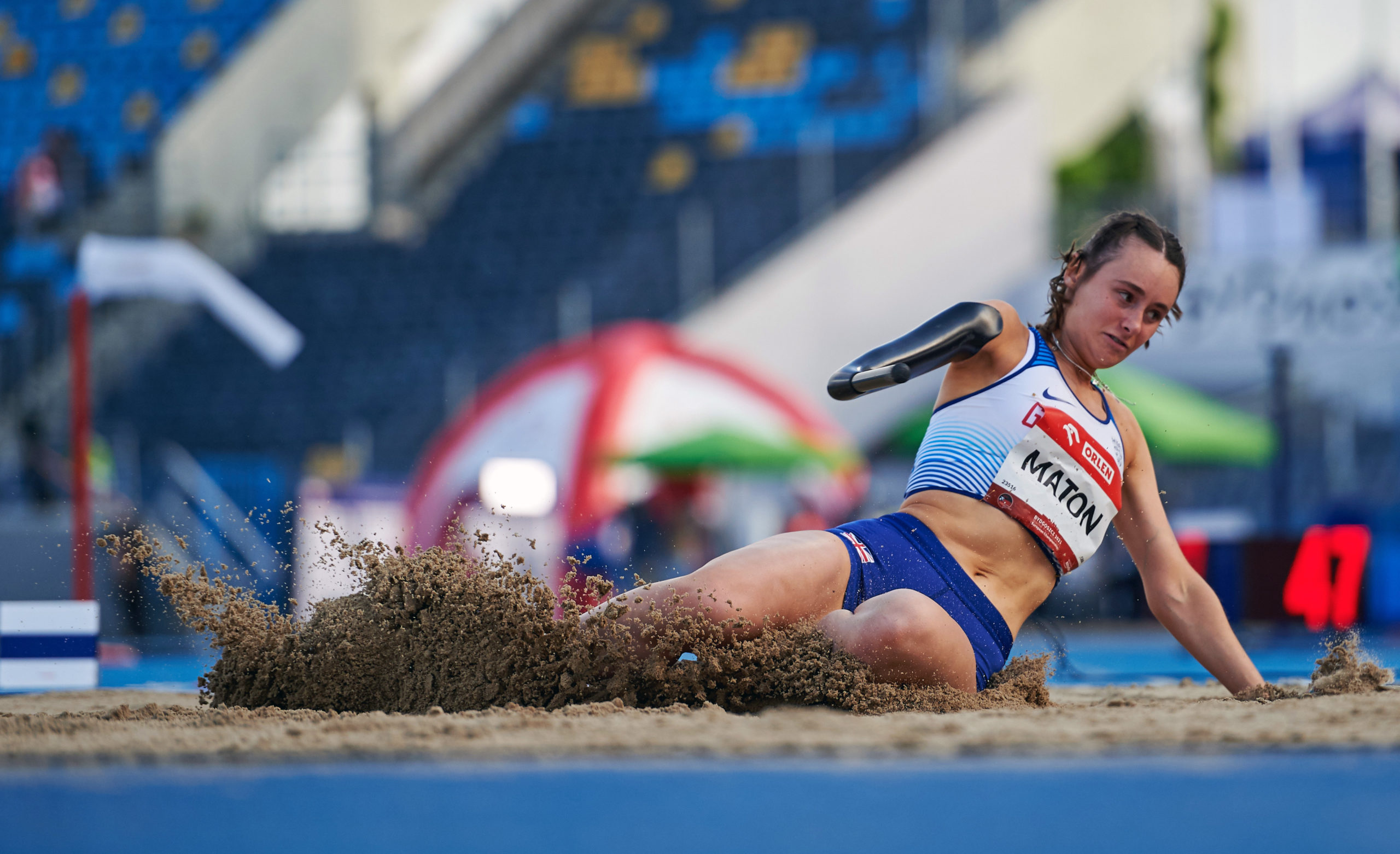 Maton, who is coached by Colin Baross, was fourth going into the final round of jumps but delivered under pressure as a 5.28m clearance moved her onto the podium by 1cm and matched her third-placed finish at the 2018 European Championships in Berlin.
"I'm thrilled!" said Maton, who has had injury problems since winning silver at the London 2017 World Championships but is getting back to her best form. "I loved competing again, it was an entertaining competition which is exciting for me and everyone watching.
"I seem to make a habit of leaving it to my last jump. It did that at the Worlds in 2017 too, I was in fourth and had to jump big to get in the medals. I obviously like doing it that way, I enjoy the pressure of competitions."
Maton also reached the T47 100m final in Poland, her time of 13.17 being her quickest since 2017.
Top picture credit: Bartlomiej Zborowski