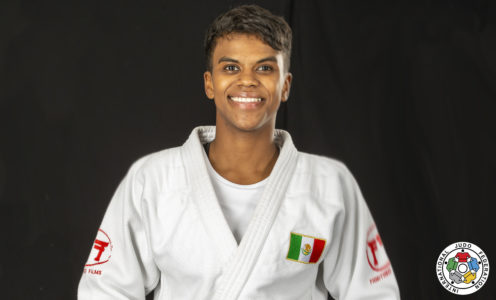 Team Bath judoka Prisca Awiti-Alcaraz heads into her third World Championships this week with two major goals – a podium finish and confirmation of her place at the Tokyo 2020 Olympic Games.
The University of Bath Sports Performance alumna, who represents Mexico, currently holds a Continental quota place in the women's -63kg division with the World Championships in Budapest the final chance to earn qualification points.
"If I perform well at the Worlds, I could get into the top 27 on the ranking list and earn automatic qualification but I currently have the continental quota spot and am well placed," said Awiti-Alcaraz.
"The Olympics are only six weeks away and the Worlds will be good preparation. It is the last qualifying competition, so there is a lot riding on it and people will really be bringing their A game.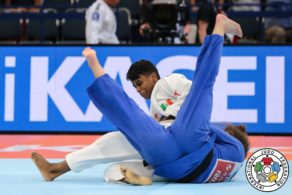 "The aim when you go into any competition is to finish on the podium and I wouldn't be going there if I didn't think I could do that. I will go out, perform to the best of my abilities and hopefully that will be enough."
Awiti-Alcaraz, who finalised her preparation at the Team Bath Sports Training Village last week after a two-week training camp in Spain, enjoyed the best result of her career to date in April when she won silver at the Panamerican Senior Championships in Guadalajara.
"That was my first medal at that level and to get into the final when I had just picked up an injury a couple of weeks before was a really big boost," she said. "I was pretty pleased with my performance and I feel I am getting back to where I was before the pandemic.
"When we returned to competition it was more frustrating than anything because you remembered how you were performing and expected to return at that same level. Realistically it wasn't going to happen, having had that much time off, but I feel I am getting back to where I was."
Awiti-Alcaraz is in competition on Wednesday (9th), while fellow Team Bath judoka Megan Fletcher contests the women's -70kg category on Thursday (10th) looking to put the seal on her automatic Tokyo qualification place.