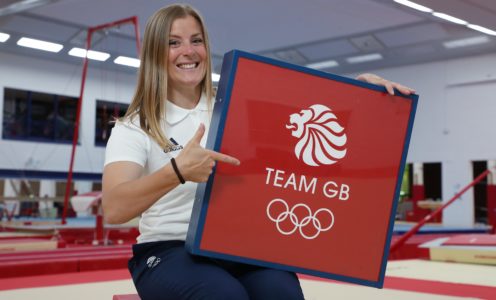 Former Team Bath trampolinist Laura Gallagher has been named in the Team GB squad for the Tokyo 2020 Olympic Games.
Gallagher, who has represented Britain at European and world level for many years, will make her Olympic debut after producing one of her finest performances to date by qualifying for the final at the 2019 World Championships, which secured a Team GB place at the Games. She went on to finish a career-best sixth in the final.
She trained at the Team Bath Sports Training Village for many years during the early part of her career and became a world champion while based there, helping the British women's team take gold in 2013.
"It feels quite surreal to have been selected for the Olympic Games, after so many years of hard work and perseverance and so many people involved in helping me to get to this point in my journey over so many years," said Gallagher.
"I do feel really, really proud to be representing Team GB and I can't wait to get out there and give everything I've got and do myself and everyone on this journey with me proud. I'm aiming to enjoy every moment of this whole experience, it's an absolute dream."