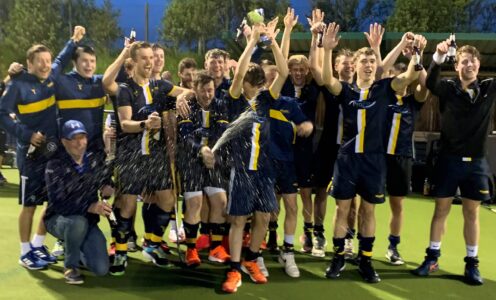 There was double delight for Team Bath Buccaneers Hockey Club during the inaugural Y1 Future Championships season as they won both the men's and women's titles.
A thrilling men's final saw Buccs hold off a determined challenge from University of Bristol to claim a 4-3 victory.
It was a tight contest in the women's final but Buccs came out on top 2-1 against Millfield School to complete the trophy double, with all the goals being scored in the last seven minutes.
The men's final saw University of Bath student Sam Mackenzie give Buccs a second-half lead which England U16 NAGS player Jack Webb doubled from a short corner. Bristol scored to keep the match alive but Buccs grabbed two more in the final quarter through Stuart Loughrey and George Carson, which was enough to secure the victory.
Team Bath Men's Coach Ian Cordwell was understandably happy after his team's success and said: "This was a super final with both teams playing exceptional hockey. I was very pleased to see nine U18s playing and coping under such pressure, that was one of the highlights of the tournament for me.
"Thank you to Y1 and the officials for making this event happen. It was great to play hockey after such a long time in lockdown."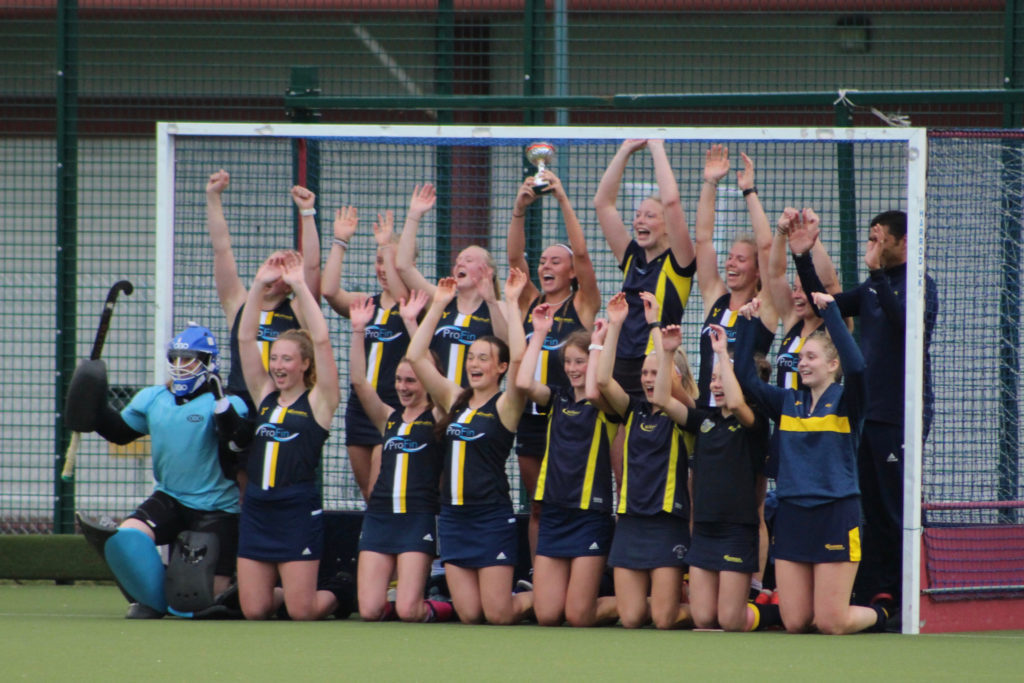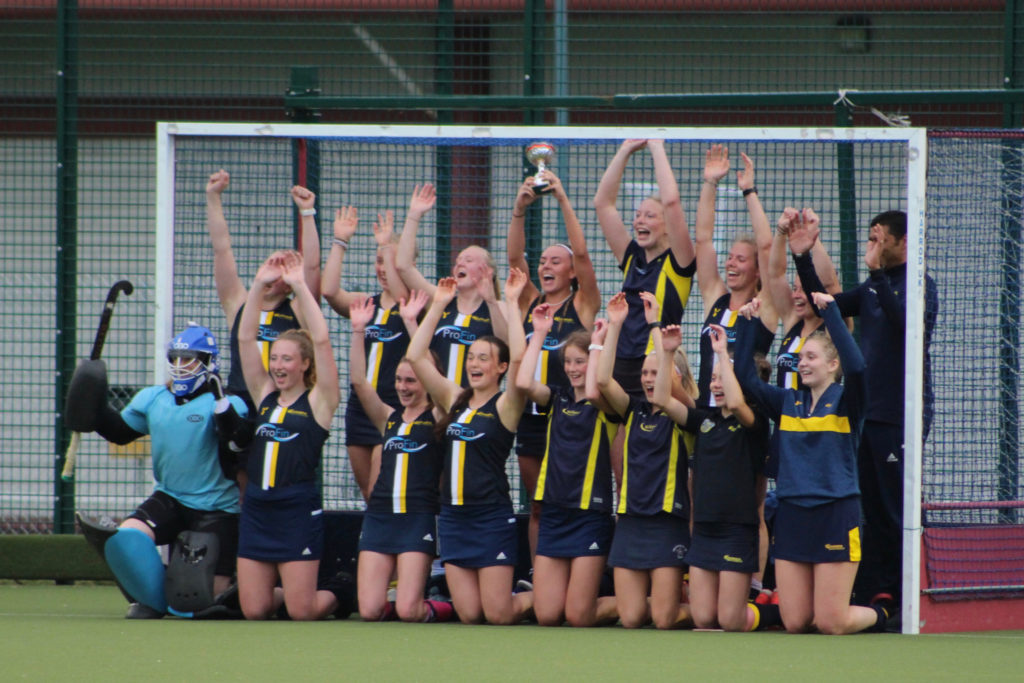 A closely-fought women's final saw Millfield have the upper hand in the first quarter before Team Bath slowly began to take control and they went on to dominate the second half, inspired by excellent individual performances from Jade Vardon-Cardy and Emily Maclean in midfield.
Izzie Sowels also impressed in goal and made a crucial save from a penalty shuffle before late efforts from Maclean and Anna Edwards secured the trophy for Buccs.
Team Bath Women's Coach Jody Paul, Head Hockey Coach for the University of Bath, said: "Overall the Y1 Future competition was brilliant. It gave the players the opportunity to play competitive games against a good level of opposition.
"We used it as an opportunity to have a look at quite a few young and talented players in our club. We have now identified a few players who will be a part of our performance squad for 2021/22 and this would not have been possible without the Y1 Future Championships."
Player reaction
Emily Maclean, U18 England NAGs, TBB Ladies 1st XI & U18 player: "It's been a delight to experience more intense, quality hockey given all other leagues suspended.  Particularly for younger players this has been essential to get back on pitch to progress with personal development and has played a key part in my personal journey.
"The Y1 Future Champs format is both a serious standard but also a great opportunity for younger players to step up.  It's effectively extended the season whilst receiving great hockey coaching.   I've benefited with personal responsibility to take shuffles which has helped me grow in confidence.
"Great to see more experienced players passing on knowledge and experience whilst growing together as a team and young players being given this great opportunity."
Anna Edwards, U16 England NAGs, TBB Ladies 1st XI player: "The Y1 Future Champs for me was a breath of fresh air given the year we have had with not much in the way of competitive hockey.  I was so grateful to play in a structured league with such a lovely bunch of teammates of all ages.  It was so well organised and there was a really fun atmosphere about it.
"I have always benefitted from playing with older and more experienced players and it was nice to see some of the really young players getting a similar experience. The format with penalty shuffles gave me an opportunity to practise the skills that I wouldn't have had much chance to practise elsewhere, and it made the final extremely exciting.  There was some hype about it all which made it something to look forward to and we had really good coaching which is something summer league doesn't usually provide. Can't wait for next year!"
Sam Mackenzie, Men's 1st XI, Team Bath player: "The competitive edge in the Y1 cup, alongside how good my experience of the whole competition was, from the first game to lifting the trophy, means that it will be a competition that I won't forget.
"The cup has given me and many other young players a great environment to learn and develop, for me having scored my first four goals for the first team has been amazing. Overall, just the opportunity to play high-quality, competitive hockey was something that I looked forwards to before every game and enjoyed immensely."
Nat O'Dwyer, Wales U21, Men's 1st XI, Team Bath player: "Winning the highly competitive Y1 cup competition was a great experience for a Buccaneers player to be a part of and one which we won't forget in a hurry. Being able to play in a high-quality cup competition like the Y1 cup coming off the back of Covid lockdowns has helped me and numerous other players within the squad develop in a highly competitive environment, an opportunity we wouldn't have otherwise had.
"Overall, the experience this competition has given to me and the squad as a whole has been amazing and has given me something to look forward to."
Visit www.teambathbuccaneers.co.uk for more information about Buccs and teambath.com/hockey for details about the hockey programme at the University of Bath.