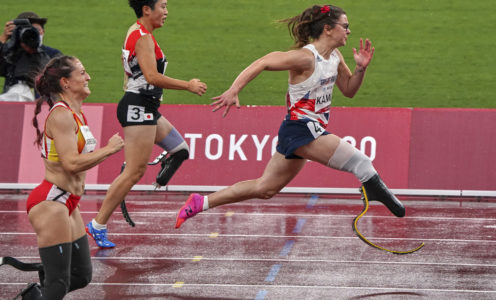 Sophie Kamlish competed in the third Paralympic Games 100m final of her athletics career at Tokyo 2020 on Friday and says she still has plenty more big races in her.
Former World Champion Kamlish, who trains at the University of Bath and is coached by Rob Ellchuk, clocked 13.49 for eighth place in the T64 final at the Tokyo Olympic Stadium.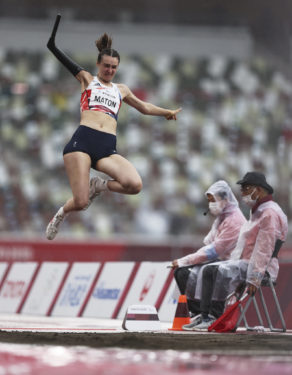 "I'm definitely disappointed with eighth but at the same time I have to remember I was ranked tenth coming into this, so I can't beat myself up too much," Kamlish told Channel 4 afterwards.
"I realised I was the only person in this final who was also in the London 2012 final, so technically I'm old now! I don't think this is going to make me give up, I've just turned 25 and I think I can keep going for a bit longer and hopefully get faster."
Polly Maton, coached by Colin Baross at the Team Bath Sports Training Village, was also in action on Friday and placed seventh in the T47 long jump final with a best distance of 5.19m.
It was a fine performance in difficult weather conditions by World medallist Maton, who would have missed the Games had they taken place as scheduled 12 months ago after having to undergo surgery on ruptured ankle ligaments.
The last Saturday of the Tokyo 2020 Games will see University of Bath graduate Stuart Wood competing in the VL3 paracanoeing semi-finals at 2.19am BST, hoping to book his place in the final at 3.56pm BST.