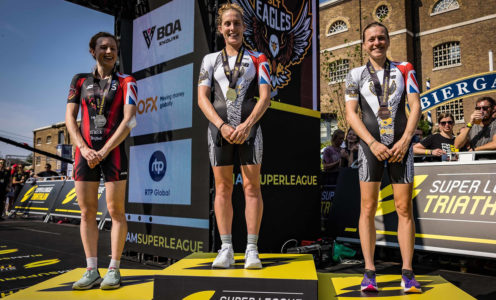 Triathlete Vicky Holland won a bronze medal as part of all-British podium as London hosted the opening round of the 2021 Super League Triathlon Championship on Sunday.
Holland, who trains at the University of Bath, joined fellow Tokyo 2020 Olympians Jess Learmonth and Georgia Taylor-Brown on the women's podium at the event in Canary Wharf.
It was raced in a triple mix format, with the traditional triathlon order of swim, bike and run shuffled across three race stages.
Three-time Olympian Holland is representing Team Eagles in the Super League, which continues over the next three weekends in Munich, Jersey and Malibu.