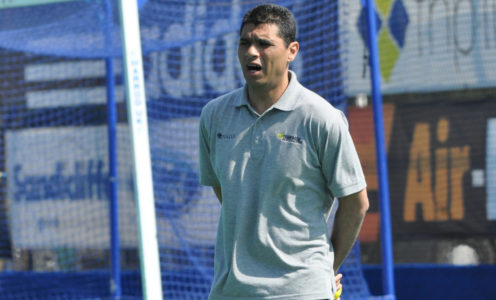 Jody Paul, Head of Hockey at Team Bath, will soon step into a new role at a national level.
The former South African international and 2004 Olympian has been appointed as assistant coach to the GB and England senior women's squads. He will transition into the role over the next two months before taking up fully.
It is a great step up for this popular figure whose coaching journey began at the Nelson Mandela Metropolitan University in Port Elizabeth. He had previously coached at elite development and national age-group levels – roles he combined with his work at the University of Bath – including posts as Head Coach of the GB Women's Elite Development Programme, Head Coach of the England U18 boys' squad and Assistant Head Coach of the England U21 men.
Jody joined Team Bath in 2006 and has since had great success with individual athletes, including Olympians Liam Sanford amongst others who have achieved international level but also with student and Team Bath Buccaneers club teams.
Greg Sharp, Deputy Director of Sport at the University of Bath, said: "It is always a bitter-sweet moment to see an exceptional coach leaving our programme at Bath because Jody's talent and drive will be missed but we also know this is a fantastic step on his personal journey and wish him every success."
Jody said: "I am delighted to be appointed to this role and am very much looking forward to the opportunity to work with a talented group of players. They have enjoyed great success in recent years and I believe they will continue to achieve their goals in the next few years. I am excited to be working as part of the staff team led by David Ralph, and alongside Katie Glynn I think we will complement each other well.
"I have thoroughly enjoyed working in the youth programmes over the past ten years. I have been lucky to take on a number of roles across both women's and men's programmes, and I very much value these opportunities and know they have helped shape me into the coach I am today. Now working with the senior women's team is hugely exciting and I hope to help us continue on our path of progression.
"My journey as a coach has been hugely enjoyable and I would like to say a couple of important thank yous. The University of Bath, in particular Deputy Director of Sport Greg Sharp, have provided me with an environment to develop as both a coach and a person, and I will forever be grateful for that. Our partner club Team Bath Buccaneers were the driving force in my getting the role, for which I must say thank you. Last but certainly not least I want to thank [former England, GB and Buccs Head Coach] Bobby Crutchley for his friendship and ongoing support as my mentor."
View this post on Instagram
Women's Head Coach David Ralph commented: "This is a really exciting time for all of us in the programme. We recently welcomed some new players to our squad and now we get to welcome Jody, who we believe will be a huge asset for your team, so we are delighted that he is joining us.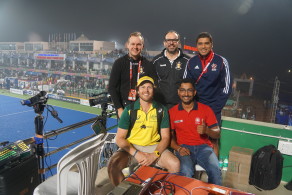 "It was really evident in the recruitment process that Jody will really help complement the coaching team with his energy, personality and coaching skills, and Katie and I are really looking forward to working with him."
Performance Director Ed Barney added: "Jody shone through as an exceptional candidate. We have an exciting few months and years ahead and I know Jody will bring huge strength and depth to many areas of the senior Great Britain and England women. His defensive acumen and great working relationships with the women will complement a coaching team of real balance, depth and different perspectives."
Paul's first matches since taking his new role will be England's games in Argentina on 19-20 February as their 2021-22 FIH Hockey Pro League campaign gets underway.