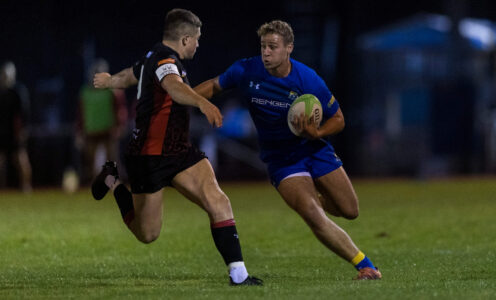 University of Bath students Alex Clayton and James Pavey have been selected in the England squad for this weekend's Rugby Europe Men's Sevens Trophy tournament in Zagreb, Croatia.
Integrated Mechanical and Electrical Engineering student Clayton (pictured), supported by the Team Bath Dual Career programme, was a regular starter for the Team Bath men's 1st XV in BUCS Super Rugby last season while Pavey has just completed his first year of an Accounting and Finance course.
England will play Bulgaria, Luxembourg and Sweden in their Pool C matches on Saturday, looking to secure a top-two place to guarantee their progress to Sunday's knockout matches.