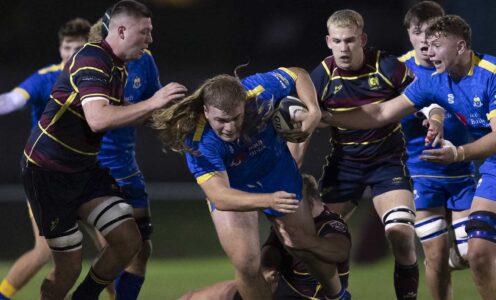 Team Bath's BUCS Super Rugby match ended in disappointment last night with a defeat against Cardiff Met at the Team Bath Sports Training Village. The men's 1st XV, sponsored by Bath Building Society, started well and the game was fairly evenly matched, but it was Cardiff Met who broke the deadlock at 23 minutes, with a try by Bradley Roderick-Evans and a conversion, for a 7-0 lead.
The visitors continued to apply pressure to try to capitalise on their lead, but Team Bath, who are also supported by Rengen, responded well and just before the break powered forward, with Archie Griffin touching down. A conversion by Freddie Longley levelled the game. This was short-lived, with a penalty conceded to Cardiff Met allowing them to edge ahead 10-7 at the interval.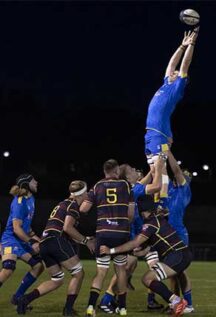 Weather conditions were worsening, with players battling gusty winds and heavy rain, but it was all to play for in the second half. After conceding another penalty, Cardiff Met's Roderick-Evans increased their lead to 13-7. However, Team Bath were quick to respond with a perfectly timed cross-field kick to Alfie Garside who claimed the ball for a fantastic touch down. With the conversion missed, just one point separated the teams at 13-12.
The visitors were quick to bounce back and in the final 10 minutes of the game a try by Joe Westwood and conversion (Roderick-Evans) widened the gap to 20-12. With plenty to cheer, the Cardiff Met supporters sensed victory was within grasp and spurred their team on. The momentum was with Cardiff Met now and they capitalised on another penalty minutes before the end of the game. With Team Bath on the back foot, any attempts to come back were thwarted and, in the dying minutes, a final penalty awarded to Cardiff Met took the final score to 26-12 to the visitors.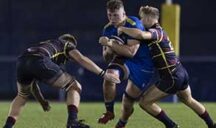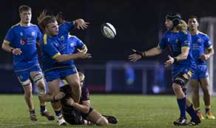 Aaron James, Head of Rugby at the University of Bath, said: "It's a disappointing result for us in front of our home crowd. We need to address those issues which are within our control and which are preventing us from gaining momentum and putting more points on the scoreboard. It was, however, great to see well-deserved debuts from Louie Booth, Ollie Tack, Ethan Regelous and Joe Badger.''
Team Bath will be looking to regroup and refocus, with their attention now on their biggest match of the league season – the eagerly-awaited return of the Rengen-sponsored Anniversary Game at The Rec. Reigning champions Durham will provide the opposition on Wednesday 26th October (6.30pm) for Team Bath's first match at the city-centre home of Bath Rugby for three years.  Tickets for the Anniversary Game are free – visit teambath.com/Anniversary-Game to register.
PHOTO CREDITS: Bob Bradford