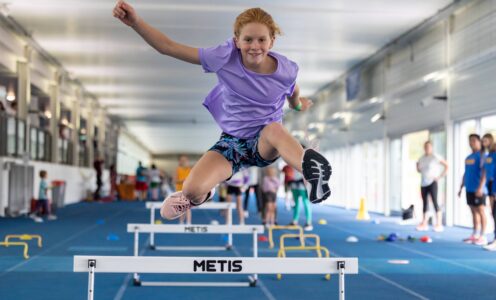 Young people under the care of Bristol Children's Hospital got to try out a wide range of accessible sports and fun activities when 'Make a Move!' returned to the University of Bath for a second successive year.
The Team Bath Sports Training Village was buzzing as youngsters and their families had a go at archery, boxing, climbing, dance, golf, judo, rowing, wheelchair basketball and much more.
Gold-medallist Amelia Coltman was on hand to help people try out skeleton, while Paralympic swimming champion Steph Millward and GB Rugby 7s international Grace Crompton, a recent graduate from the University, also joined in the fun and spoke with families throughout the day.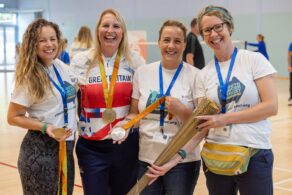 There was even a special appearance from the Wallace & Gromit's Moon Rocket hot air balloon, which was launched by The Grand Appeal in partnership with Exclusive Ballooning and Aardman.
'Make a Move!' is specifically for past and present patients under the care of the Paediatric Oncology and Benign Haematology Department, and was created in partnership and with funding from The Grand Appeal, the dedicated charity for Bristol Children's Hospital.
The event encourages those undergoing treatment for cancer and blood conditions to get active and have fun, helping to combat the physical and mental side effects caused by these conditions and their treatment.
The Grand Appeal provides support through family accommodation, medical research, music, play and art therapy, life-saving equipment and art enhancement. To find out more, visit https://www.grandappeal.org.uk.
Find out more about the 'Make a Move!' event by visiting https://www.grandappeal.org.uk/make-a-move.