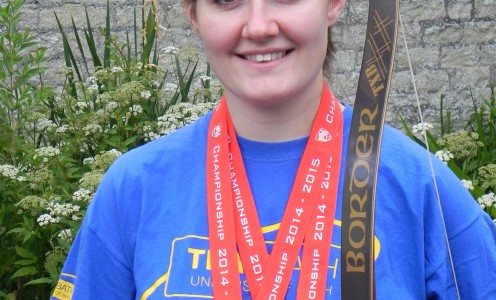 Lizzy Rees believes her maximum-points haul in BUCS competitions this year was the perfect way to thank the University of Bath for supporting her archery and academic careers.
The Sports Performance student, a Santander Sports Scholar, won gold in the WA 1440 Ladies Barebow category at the recent BUCS [British Universities & Colleges Sport] Archery Outdoor Championships at Lilleshall National Sports Centre – setting a new record of 974 points in the process.
That followed on from her success at the Indoor Championships earlier this year, with Rees – a member of the British team that struck gold at the 2012 World Archery Field Championships in France – delighted to have secured victory in the blue and gold of the University.
"I've picked up maximum BUCS points for Bath, which I am really pleased about," she said.
"Everyone here has been really supportive and the scholarship has been a massive help.
"Every competition costs around £20 in entry fees, then you have to travel there and find somewhere to stay as most of them are two-day competitions. Some of them take place in Northern Ireland as well, so you have to fly or catch the ferry.
"Pretty much the cost of my whole year of competing equates to my scholarship, so I am breaking even which is brilliant. That is one less stress to worry about.
"I've just finished my second year here and my lecturers have been brilliant, they give me any time off I need for competitions.
"I go to the gym here six days a week and we have access to the indoor running track every day if we want it. It is ideal for training."
The Sports Performance degree allows students to develop skills and knowledge in several areas relevant to training and competition, from physical conditioning to performance analysis, and can be tailored to focus on each individual's chosen sport – something that Rees is finding invaluable.
"I am basically studying archery – all my papers are based on my sport, which is really nice," she said.
"It's really interesting being able to write about something I really like and I have learnt a lot through it.
"It has been really useful for my training too – how I approach things is pretty much completely different this year, purely because of the knowledge I have gained on my course."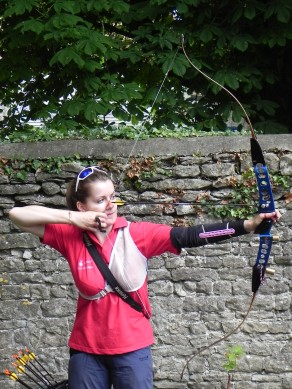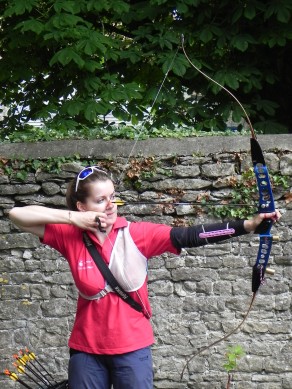 Archery runs in the family for Rees – her parents, Andrew and Jane, have both represented Britain, as has older sister Louise.
"My dad is an elite coach in the region and has pretty much taught me since I was four," she added.
"I have had other opportunities for coaching at the National Centre but my working relationship with my dad is really good and it works, so I'm happy to stick with it."
Rees, who holds or has broken more than 50 British records, will next be in action for her country at the European Field Archery Championships in Poland in October.
"I am shooting well and I feel, if I get to the finals, I have the experience now to have a pretty good stab at it," she said.
"My ambition is to simply win as many titles and medals as I can. There are various records for GB caps that I want to beat as well.
"People still compete in archery up to 50 and 60, it's not very age restricting, so I can get on with life and continue my sport – it's quite a nice balance.
"I can't ever see me not shooting, I love it."
For more information about the Sports Performance degree at the University of Bath, visit http://www.bath.ac.uk/study/ug/prospectus/subject/sport-performance
To learn more about Sport Scholarship opportunities at the University of Bath, go to http://www.teambath.com/athlete-zone/scholarships/