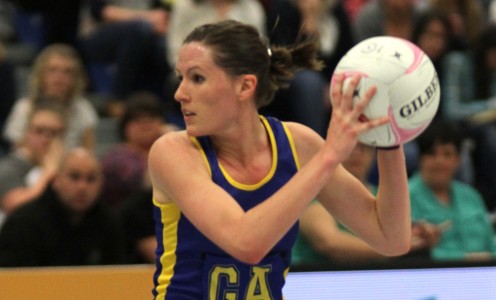 Superleague captain Asha Francis is to take up a coaching role with Team Bath Netball, helping the successful franchise develop the next generation of players.
Francis – who has played internationally for both England and Singapore – will coach Team Bath Toucans in National Premier League 1 next season.
Toucans is one of the performance teams based at the University of Bath which underpins the elite Superleague side. It is primarily made up of students and other talented youngsters from the South West, with trials for the 2015/16 team taking place on August 19 and 24.
Among the many netballers who have come through the Toucans ranks are current Team Bath Superleague players Mia Ritchie and Jazz Scott, plus England World Cup stars Serena Guthrie and Eboni Beckford-Chambers.
Francis, who captained Team Bath to Superleague success in 2013, also played for the Toucans and is keen to help others enjoy the kind of career progression she has had.
"Having been through the Toucans to the Superleague myself, hopefully I will be able to pass on that knowledge," said Francis, who is taking a break from her career as a modern foreign languages teacher following the birth of her daughter, Elise.
"I will be looking to bring my leadership skills and my background in teaching to coaching. The aim is to get the players performing to a consistently high level week after week and get them up to Superleague standard.
"Last season the Toucans finished third from bottom and had to come through a play-off to stay in the Premier Division but they were involved in a lot of really close games where they were just on the wrong side of the result.
"Hopefully I can impart some of my experience and help turn those close results in our favour."
Trials for Team Bath's National Premier and South West Regional 1 League teams are open to current University of Bath students, plus those joining during the 2015/16 academic year, as well as people with experience of playing at that level.
"This year we are really trying to attract young players from across the South West and even further afield," Francis added. "They are the future and we need as big a talent pool as possible."
For more information about the trials, email enquiries@tbnetballclub.co.uk