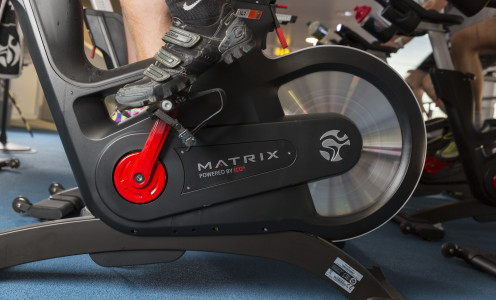 Team Bath have unveiled a range of new industry-leading Matrix IC7 bikes as used by British Cycling's Laura Trott and Dani King among other top cyclists.
The bikes, which measure performance using 'WattRate' power-meter technology rather than measuring heart rate as is the industry norm, were officially launched with an IC7-specific Revolution class for University of Bath staff, athletes and members of the public.
The IC7s are available to attendees of Team Bath fitness classes as well as performance athletes using the STV for their training.
Unique technology in the form of a 'Coach by Colour' console means the IC7s use an initial power test to gauge a user's maximum power output. For the remainder of the ride, the bikes display different colours to riders which represent a certain percentage of the max output being expended.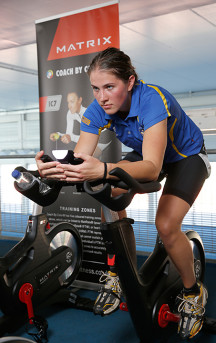 Other features of the bikes include 300-degree magnetic resistance, a self-powered generator, and advanced bike-fit technology to offer flexible fine-tuning for riders of any build.
Tony Ali, representing Matrix Fitness who distribute the bikes under their brand, described the IC7 as "a completely different ball game" to the cycling technology the STV has had in the past.
He said: "The bikes give you a whole different way of training as they are based on extremely accurate watt meters rather than heart rate.
"The beauty of the console means that you could effectively have my nan and Bradley Wiggins in the same class and working to the same percentage of their power output. My nan's maximum power output might be 100 watts over an hour whereas Bradley Wiggins' might be 500 over an hour, but they could both work to the same percentage of their maximum."
Team Bath's Revolution classes, which feature the new bikes, will run daily between Monday and Saturday, beginning October 5. Further details can be found on the fitness classes timetable.