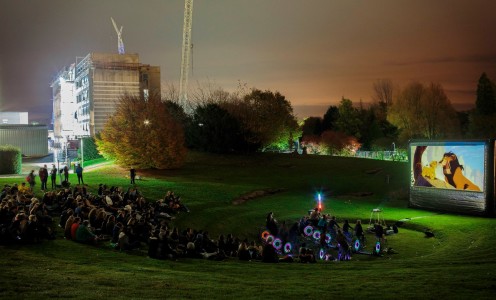 More than 300 University of Bath students enjoyed an outdoor big-screen showing of The Lion King – all courtesy of the leg work of 3:Thirty Club students.
The 3:Thirty Club – the University's recreational and social sports programme – facilitated the evening with a purpose of collaborating the Student Union's initiative of Go Green Week  and Sport England's University Activation Programme which aims to create more opportunities for students to get involved in sport.
The Lion King was voted in by the students prior to the event and resulted in a great turnout on the evening. Students took to the bikes and generated enough power to show the film, with onlookers enjoying the spectacle from their blankets in the incline of the amphitheatre.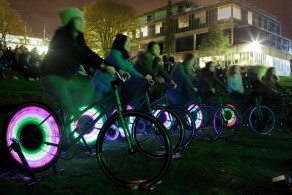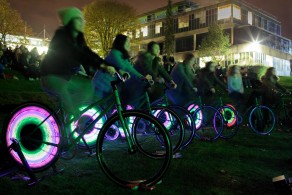 The cycle cinema was one of many events run by the 3:Thirty Club which regularly hosts smaller activities around campus with the aim of offering students the chance to improve their health and lifestyle by providing a broad range of activities that are inclusive, informal and focused on fun.
Current activities such as beginner running, yoga, basketball, mixed netball, self-defence and beginner swimming are available for students to try on a weekly basis, all of which are in keeping with the 3: Thirty ethos of providing fun and free social activities for students.
Future events, such as 'This Girl Can' week can be found on www.bathstudent.com/3thirty. Alternatively, follow us on Facebook (/3thirtyclub) or Twitter (@3thirtyclub) for updates.