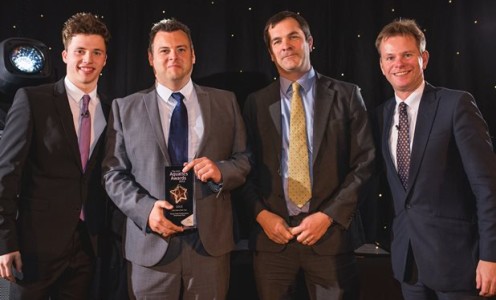 Aquae Sulis Performance Swimming Club, based at the University of Bath Sports Training Village, has been named as Club of the Year in the 2015 ASA Aquatic Awards.
The prestigious national accolade is presented to a non-ASA (Amateur Swimming Association) funded club that shows a commitment and passion for aquatics by providing a quality and enjoyable experience to their members, through developing innovative ways to grow and improve the club.
Aquae Sulis draws its membership from 12 clubs in Bath, Somerset and West Wiltshire and provides a structured pathway for local swimmers to realise their maximum potential.
The club currently has 110 swimmers across three squads – development, junior performance and performance – with training taking place in the £1.6m London 2012 Legacy Pool at the Sports Training Village.
Over the last 12 months, Aquae Sulis have seen a huge improvement in the number of swimmers qualifying for, and winning medals at, county, regional and national competitions, including 18 swimmers racing at this year's ASA National Summer Championships in Sheffield.
Chairman Mark Lawton, who collected the award during a ceremony at the historic Royal Pump Rooms in Leamington Spa, said: "Our club is honoured to receive this award. It has been a hard year with significant challenges overcome by the whole club working together to improve the experience for all our swimmers.
"I need to thank our Head Coach, John Dougall, and the team of volunteer coaches together with our committee and the many volunteers who give up their valuable time.
"Our network clubs have provided valuable support, as have Somerset ASA, the South West region and the University of Bath.
"Our swimmers are the reason the club exists and thrives, and they have worked hard on their skills and adapted to whatever tasks we have given them – from winning championship medals to fundraising. I am very proud to be associated with them."