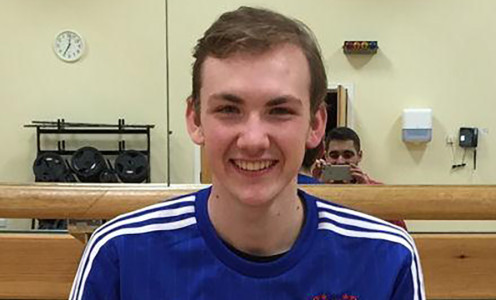 Qualification for the Rio 2016 Paralympic Games is within touching distance for University of Bath-based wheelchair fencer Piers Gilliver after he won another IWAS World Cup medal in Hungary on Friday. 
Silver in the epee competition in Eger was the 21-year-old's sixth medal of the Paralympic qualification period and cements his status as number one in the world with just four tournaments remaining before Rio.
The top four fencers on May 31 will earn Paralympic places but, with second-placed Gang Sun of China having already qualified following his World Championship win in 2015, a top-five place will likely be good enough.
Gilliver enjoys fencing in Eger, having previously won World Cup gold and World Championships silver in the Hungarian city during the past 15 months.
And it was so close to another gold for Gilliver, who – after recording an emphatic 15-1 win over Viktor Dronov in the semi-finals – narrowly lost out 15-14 in the final to Russia's Artur Yusupov.
Gilliver, whose lead coach is Baldip Sahota, moved his training base to the University of Bath last year after receiving funding from UK Sport's World Class Programme.