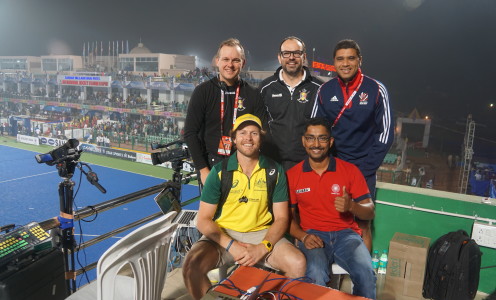 Jody Paul believes he has brought extra skills back to his role as Head Hockey Coach at the University of Bath after working with Great Britain's men and women.
Paul, who is head coach of GB's U18 boys and assistant with the U21 men, joined the senior coaching staff as a performance analyst for the recent World League Finals in India.
He then flew out to the United States to work with the touring GB U21 women as assistant to head coach Craig Keegan.
Paul, who succeeded current GB and England men's head coach Bobby Crutchley at the University in 2006, said it had been a valuable experience that has already benefitted his work at the Sports Training Village.
"It has given me a real insight into the latest trends in hockey," said the former South African international.
"Australia and India were staying in the same hotel as us at the World League Finals, so it was great to be able to sit down and discuss things with their coaches and also to make a contribution.
"Going from there to work with Craig and the U21 women was again something completely different, which has enhanced my coaching. I have worked with the ladies teams here at the University but not at international level, so it was a really good experience for me."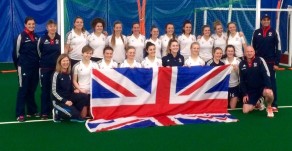 Paul was invited to India by Crutchley as GB's regular performance analyst stayed at home while his wife gave birth. His role was to feed live updates into the coaching team as the matches progressed.
"I had never live-coded in performance analysis before, so that was brilliant and another string to my bow," Paul added.
"The World League Finals were in India, so there was massive support, and all of the top teams were there, so I couldn't say no to that kind of opportunity. The University and [Deputy Director of Sport] Greg Sharp were extremely supportive, which I am very grateful for.
"I also have to thank Bobby for asking me to be part of his team. I see him quite often for a coffee and he is a really good guy.
"You can see how he has grown into the role of GB Head Coach – he is the boss, someone with natural authority to really look up to. His team have a really good coaching dynamic and made me feel comfortable in working with them, made me feel like I could make a valuable contribution."
Paul's next international involvement will be with U18 boys, who play the Netherlands over Easter before heading to Ireland in July for the European Championships.
Before then, the focus will be on Team Bath Buccaneers and the University's teams, who have again enjoyed a good season in the BUCS (British Universities & Colleges Sport) leagues.
"The men's and women's 1st teams have both finished runners-up in their leagues, as have the women's 2nds, and the men's 2nds look like they have won their league so it has been another positive season," he said.
"We have the BUCS knockout matches coming up, and it would be good to do well in them, but overall the teams have done really well."