University of Bath PhD student Dom Parsons recorded another top-ten finish at the Skeleton World Championships in Igls, Austria.
Parsons (pictured), who has recently recovered from an ankle injury, was tenth after the first day of competition and maintained that position with the seventh and 12th best runs respectively in heats three and four.
It was the third time the Mechanical Engineering student, who is supported by the University's Dual Career programme, had finished in the top ten at the World Championships.
Great Britain Skeleton advisor Andi Schmid said: "Dominic knows that his push time isn't the most exciting at the moment after his ankle injury but we know what we have to do for the next two years before the Winter Olympics and the future has already started.
"We are all aware that he needs to improve his push time but, if he can do that, big results are definitely possible as his driving was very solid. I'm confident that he can do that."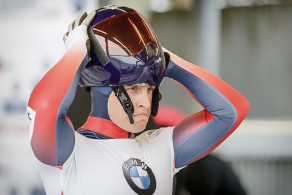 Fellow Brit David Swift, a University of Bath graduate, enjoyed a positive week, progressing from 23rd after his first run to 18th, 17th and finally 16th overall.
"When you make a mistake right after the start in your first run, like Swifty did, and you have to fight back the whole time, that isn't the position you want to be in but he did will to come back," Schmid added.
Laura Deas finished 11th in the women's race, missing out on the top ten by just five-hundredths of a second, with fellow Brit Donna Creighton placing 18th.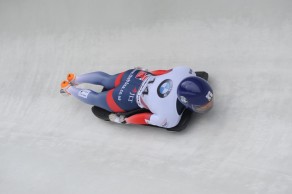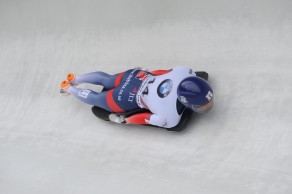 "It's disappointing not be having been higher up the leaderboard but I've learnt a lot and I'll still take plenty of positives," said Deas, who was ranked fourth in the world ahead of the season's showpiece.
"My start times were very consistent so that is something to be pleased with but I just didn't quite have the speed I needed overall. Small margins make a big difference in this sport, especially on this track.
"These championships were part of the progression towards the Pyeonchang Winter Olympics in 2018 and, although I did really want to be challenging for a podium place here, it's been a good season overall with my first World Cup win in Altenberg and a bronze in Lake Placid."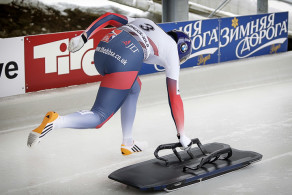 Meanwhile, there was disappointment for Great Britain's four-man bobsleigh team as a crash on the third run denied them the chance to push for a first World Championships medal since 1939.
Lamin Deen, Ben Simons, Bruce Tasker and Joel Fearon finished the first two rounds in fourth place, just two-hundredths of a second from a bronze medal and three-hundredths from silver.
They were on track to jump up the leaderboard on run three but derailed coming out of a turn and crashed out, meaning they could not take part in the fourth and final run.
"It's obviously hugely disappointing for those four guys to see things end that way but they are strong characters and I have no doubt they will bounce back from this and be better for it," said GB Bobsleigh Performance Director Gary Anderson.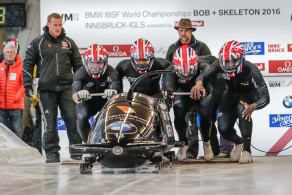 "They have shown they are truly world-class and we need to make sure we remember that as we build towards the next Winter Olympics in two years' time.
"They were on course to be within a tenth of a second of the leaders at the end of Run 3 and would have been ahead of the eventual gold medalists going into the final run.
"That realisation brings an added disappointment but that is the nature of elite sport and it is something everybody has to deal with at some point in their career."
Fellow Brits John Jackson, Brad Hall, John Baines and Andy Matthews continued their improvement across each heat to finish 11th overall in GBR2.
The British Bobsleigh & Skeleton Association (BBSA) is based at the University of Bath Sports Training Village.