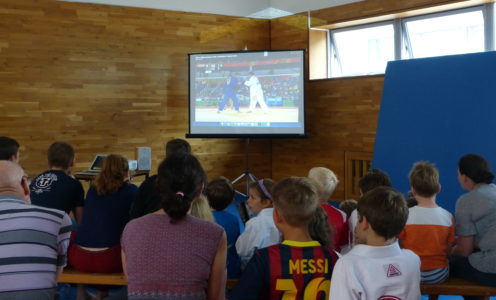 A determined display from Team Bath's Ben Fletcher wasn't enough to avoid defeat as the Team GB judoka was knocked out of the Rio Olympic Games in the round of 32.
In a fight watched by team-mates, coaches and youngsters back at the University of Bath dojo ahead of a have-a-go judo session, Fletcher lost by ippon to reigning -90kg World Junior Champion Beka Gviniashvili.
In the opening minutes of the contest Fletcher, making his Olympic debut, held off the Georgian fighter who received a penalty warning in the initial exchanges.
But minutes into the contest Gviniashvili flipped Fletcher to score a Waza-ari throw before immediately holding him down for 15 seconds to score again and claim victory.
"It was a tough match but it's the Olympic Games and you don't get any easy draws," said Fletcher, whose sister Megan – a fellow Team Bath judoka and Glasgow 2014 Commonwealth champion – was in Rio to watch him.
"I stuck to my game plan quite well but it was just a really good bit of judo from him. If you give someone that good a slight chance, you're going to struggle.
"I didn't want to go defensive after the early shido. I knew he was going to be very dangerous for the first two minutes and it proved later than that as well.
"But that was the plan I wanted to do. It was good to get a shido on the board for him and I just wanted to keep plugging away but like I say, he was very dangerous from a position where I felt quite safe.
"But I feel confident I can compete with guys at this level. I've shown it before and it's still early for me so I'll be back.
"A judo competition is a judo competition – when you step on the mat it's just you, the opponent and the referee and that's the same at every level.
"But at the Olympic Games it's everybody here. I knew there was going to be no easy draw but that's just how it goes."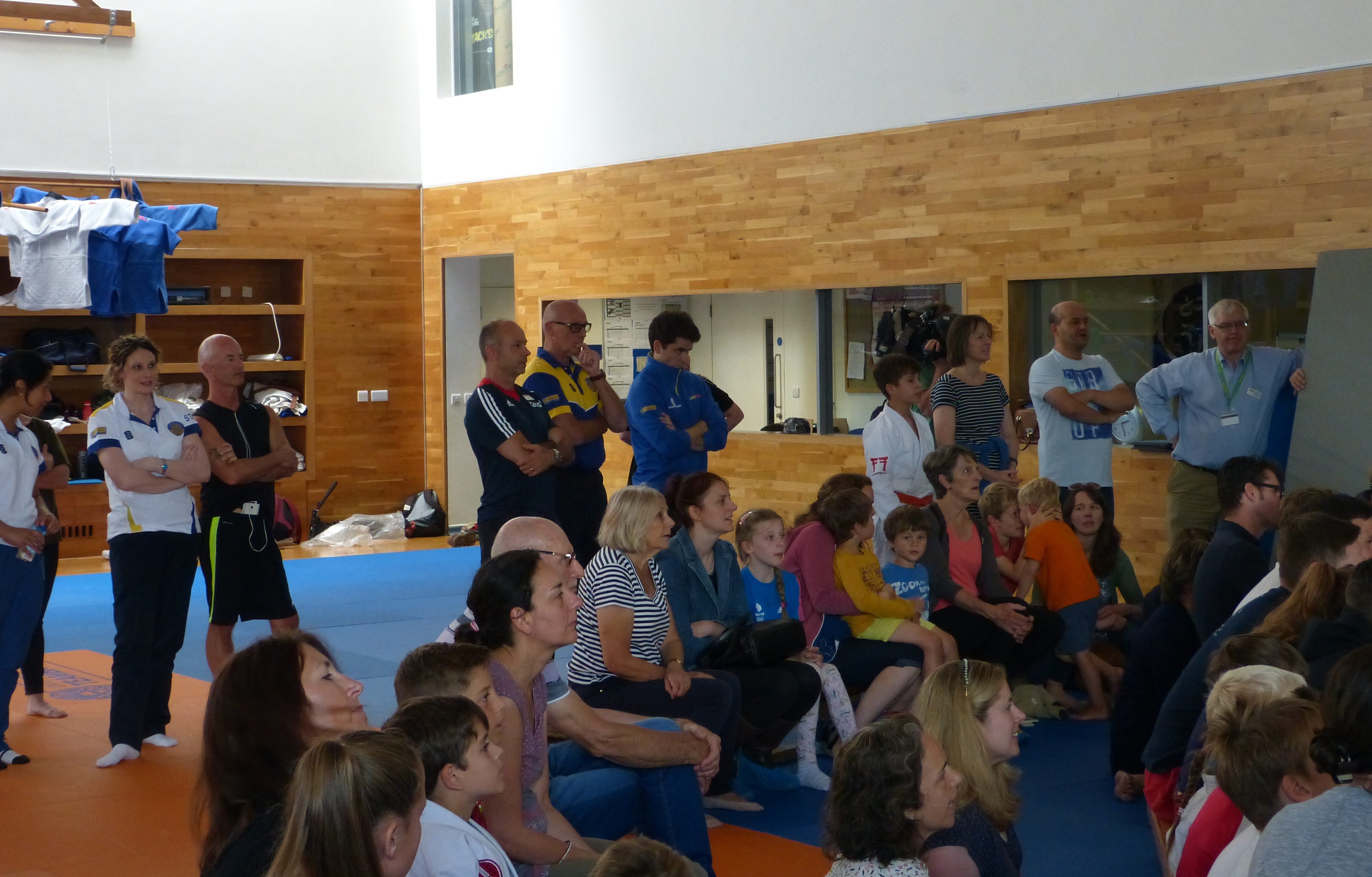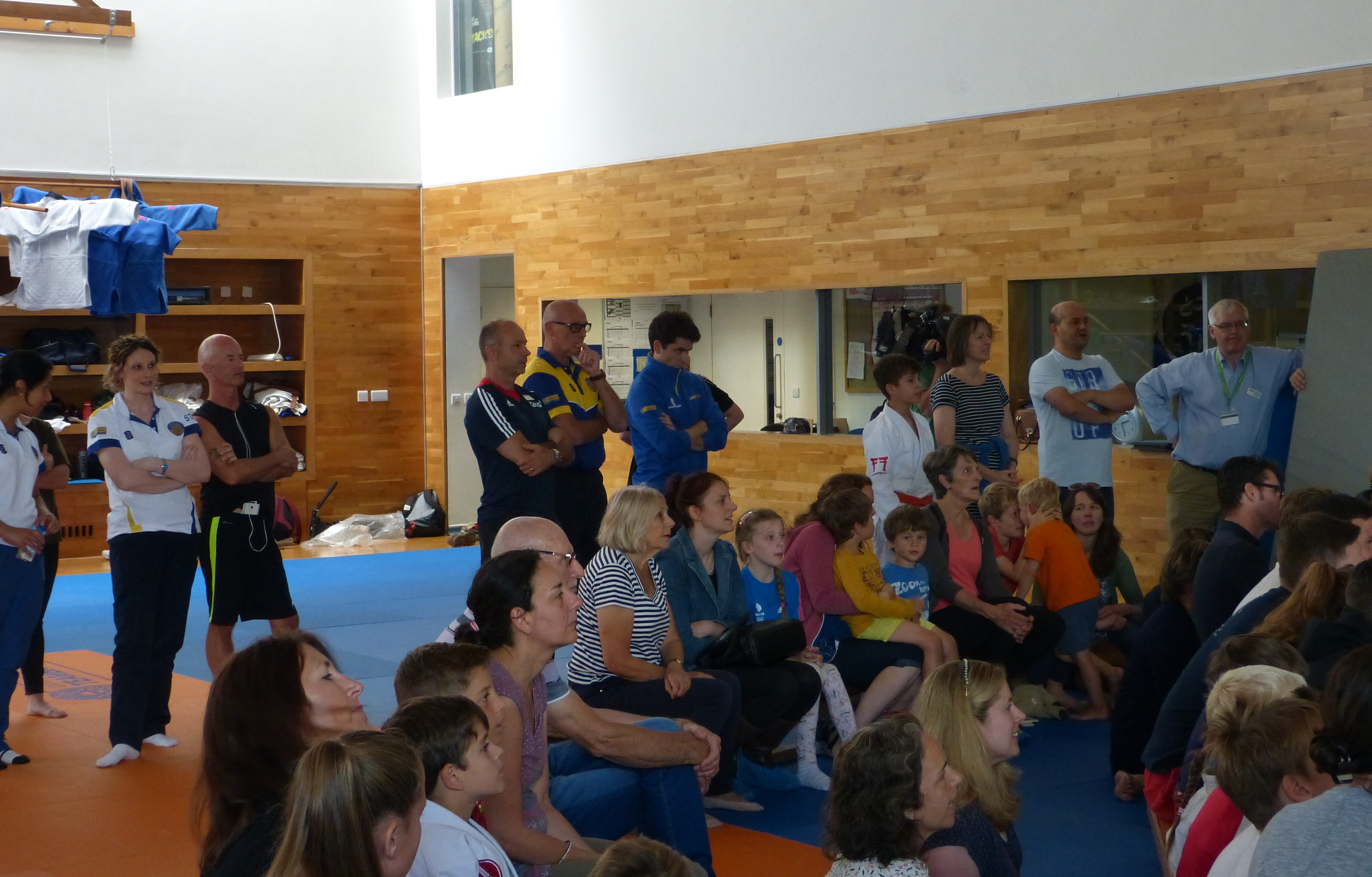 Fletcher's coach Juergen Klinger said his judoka would learn from the experience and come back stronger in the Tokyo 2020 Olympiad.
"We are proud Ben qualified for the Games," he said. "We put together a game plan which Ben executed very well in the first minutes; the opponent picked up a penalty and things were looking good.
"But the opponent got hold of Ben with a big right hand and Ben wasn't able to defend that. Judo is so complex that it's impossible to eliminate every threat.
"I really believe the 2020 Games are the ones for Ben, not 2016. He's still young and by 2020 Ben will be in the right physical and technical shape to compete on this level."
Also watching at the dojo were Fletcher's Team Bath team-mates, including World Cup medallist Jan Gosiewski who praised the impact of Ben's Olympic qualification on the team.
He said: "It's a massive inspiration to have a fellow judoka based here to be at an Olympic Games.
"The nature of the sport means you rely a lot on your training partners. In sparring especially, you're literally fighting against another person and the harder they fight you, the more you can learn.
"At Bath we have a really strong group and everyone here is working extremely hard no matter what level they're competing at. To see one of us competing at that level is exceptional."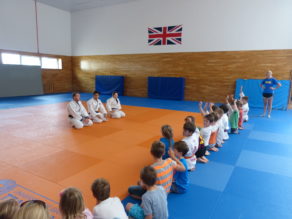 Youngsters back in Bath were inspired by the 24-year old to attend a screening of the contest at Team Bath's judo dojo, after which they enjoyed training taster sessions from current judoka and coaches.
Children of all ages were shown techniques for throwing and grappling opponents, and were given the opportunity to try them out for themselves on the same mats as used by a current Olympic athlete.
Parent Rod Vowler, whose grandson was taking part, said: "Sessions like this are inspirational to the children and show them just how possible it is to reach the top level of sport.
"When you're in an environment like this and realise that Olympians like Ben started here on these same mats it gives them that bit of inspiration – that it isn't as far-fetched as it might have seemed.
"A mat's a mat wherever you are, and when you know that someone famous has been here and has improved all the way to the top, it gives the kids that little edge."