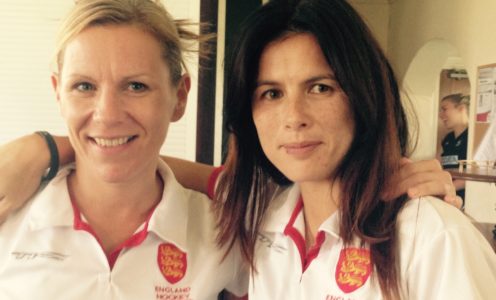 Team Bath Buccaneers' Janet Gubbin has been selected by England to play in the inaugural Masters Indoor World Cup.
The event, to be held in Germany from Feb 2-5 2017, will also feature Sweden, Switzerland, the USA, Italy, the Netherlands in the W40 event.
After her selection, Gubbin (pictured, right) said: "I'm really pleased to have been selected for England.
"It's taken some time for it to sink in, but now I'm very excited!"
For more information about the first-time tournament, visit the dedicated Facebook page: www.facebook.com/MIWC2017