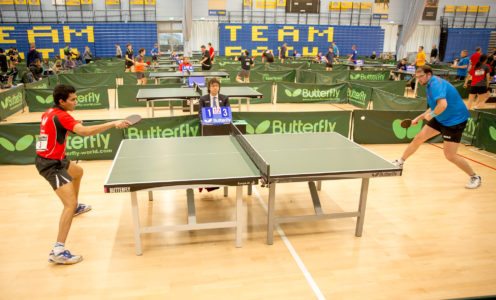 Paralympic champion Will Bayley was among players from around the world who contested the latest stage of the 2017 Table Tennis England Grand Prix series at the University of Bath Sports Training Village over the weekend.
Chris Doran took the men's singles title with an 11-8, 11-8, 6-11, 11-7 victory over Helshan Weerasinghe, while the women's crown went to Hannah Hicks following her hard-fought 11-13, 12-10, 5-11, 12-10, 11-5 success against China's Haoyu Liu.
Callum Evans and Anna Hursey won their respective U21 titles, Rory Scott beat Jason Quirk to the Veteran Singles crown and Hai Qing Chau and Bi Jun Tang were the Open Doubles champions.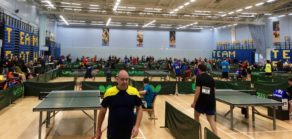 An action-packed Saturday in the Team Bath Arena saw players compete in ten banded competitions – six for men, four for women.
Bayley, who won men's singles gold at Rio 2016, was in the Men's Band 1 competition but lost to eventual winner Ryota Kawai from Japan.
Saturday's other winners were Yolanda King (Women's Band 1), Daniel Moses (Men's Band 2), Anna Hursey (Women's Band 2), Reece Chamdal (Men's Band 3), Amy Blagbrough (Women's Band 3), Reece Chamdal (Men's Band 4), Nina Kadir (Women's Band 4), Israel Awolaja (Men's Band 5) and Chun Yat Tam (Men's Band 6).
For full reports from the weekend, click here to visit the Table Tennis England website.
Thanks to Alan Man/Table Tennis England for the picture at the top of the page.