The University of Bath is looking forward to hosting an Invictus Games selection trials on Friday for the second consecutive year.
The Sports Training Village will welcome 3,000 athletes and 150 staff from across the country for the three-day event.
Competitors, who are serving and veteran servicemen and women using sport as part of their recovery, will contest events in athletics, archery, wheelchair basketball, road cycling, powerlifting, indoor rowing, wheelchair rugby, swimming, sitting volleyball and wheelchair tennis with a view of qualifying for the 2017 Invictus Games held in Toronto in September.
Jayne Kavanagh, Chef De Mission for the UK team, said: "The legacy of the Invictus Games is clear to see through the fact that more than 300 hopefuls are vying for their place on the team this weekend, 212 of which haven't taken part in a previous Games. The Invictus Games in London and Orlando demonstrated how powerful sport is as a means of rebuilding confidence as well as aiding physical and mental recovery. Trials will provide the opportunity for hopefuls  to demonstrate both their performance ability and, more importantly, their commitment towards both the UK Team and their personal recovery journeys. It is brilliant to see how the success of the first and second Invictus Games has not only supported the recovery of those who took part but also inspired so many others to rebuild their lives through sport."
At the 2016 event hosted at the University, His Royal Highness Prince Harry, who founded the Games in 2014 to showcase the sporting abilities of injured service personnel, visited the STV for the Games.
Gallery from the 2016 event: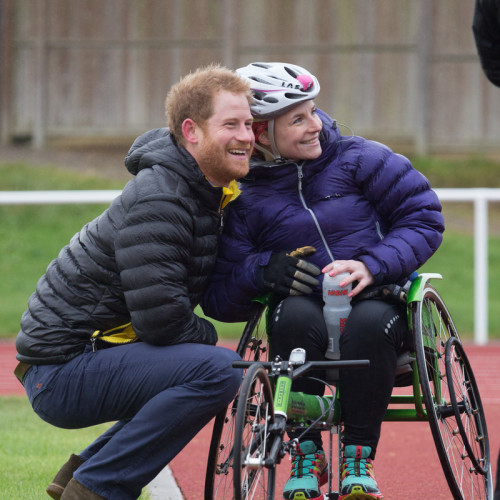 His Royal Highness Prince Harry visits the Sports Training Village at University of Bath to witness the UK selection trials for the Invictus Games.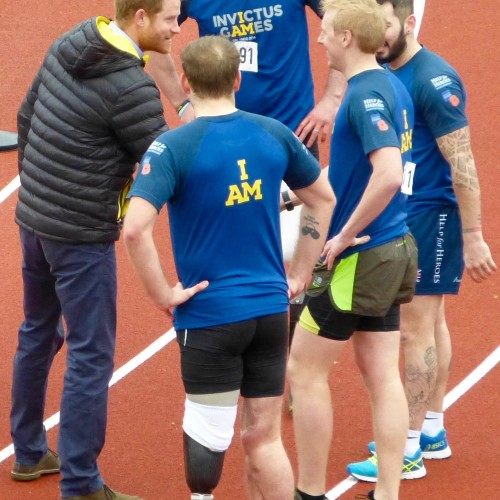 Prince Harry on the University athletics track as part of the Games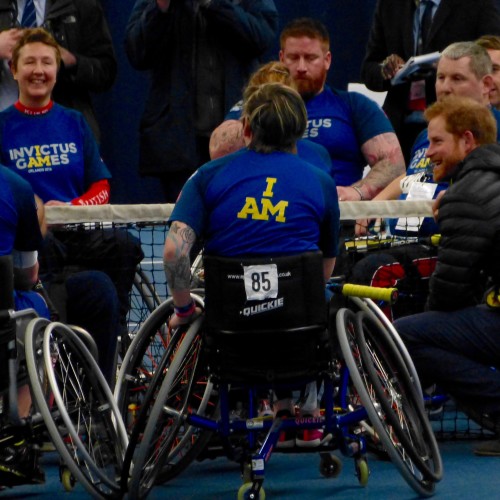 Prince Harry discussed tattoos and tennis on court at University of Bath.