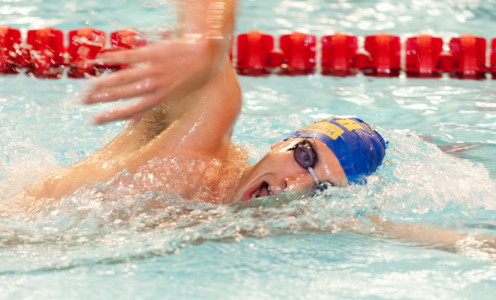 Five University of Bath-based swimmers have been selected 29-stong British Swimming team for this summer's FINA World Championships in Budapest, Hungary.
Olympic medallists Jazz Carlin, James Guy, Siobhan-Marie O'Connor and Chris Walker-Hebborn will be joined by fellow National Centre Bath swimmer Calum Jarvis (pictured), a Sports Performance graduate.
All five were medallists at the last World Championships in Russia two years ago, with Guy, Jarvis, O'Connor and Walker-Hebborn all winning gold.
Coaches Dave McNulty and Jol Finck will also be part of the six-strong British coaching team in Budapest.
The selections were confirmed after a medal-packed week at the 2017 British Swimming Championships where Bath-based swimmers won eight titles.
Want to swim in the same 50m pool as Olympic and World medallists for free? You can do that and much more at our fantastic University of Bath Festival – click here for more details.