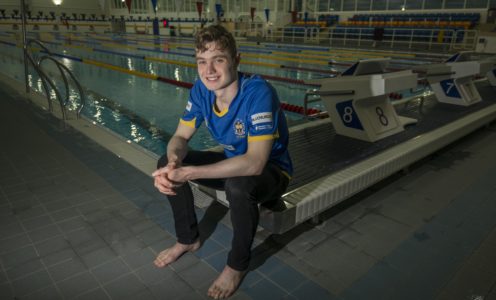 University of Bath students Anna Hopkin and Jay Lelliott have been named in a 16-strong British swimming squad for the 2017 World University Games in Chinese Taipei.
It will be Lelliott's second experience of the world's second-biggest multi-sport competition after the Olympic Games – he also competed in 2015, winning 400m freestyle gold and 800m freestyle silver.
Sports Performance student Lelliott is supported by a Santander Sports Scholarship and is also a sporting ambassador for Team Bath partners MJ Church.
Hopkin, who studies Sport & Exercise Science, has enjoyed an excellent season which included winning 50m freestyle gold at the British Swimming Championships in Sheffield.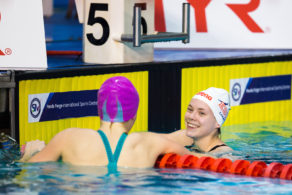 She and Lelliott will be joined at the World University Games, taking place from August 19-30, by University of Bath swimming coach Mark Skimming.
Athletes were selected in alignment with British Swimming's World Class Swimming programme strategy, which aims to expose young athletes to high-level international competitions on their journey towards Tokyo 2020 Olympic selection.
Lisa Bates, Head Coach of the British Universities & Colleges Sport [BUCS] swimming team, said: "World University Games is the second biggest multi-event stage compared to the Olympics. This is a great opportunity for athletes to get a similar exposure and experience that they could get at an Olympic Games.
"With this being year one of the Tokyo cycle, it's certainly a great opportunity for those with their sights on Tokyo to understand the process of a multi-event Games and how to deliver within what may be a challenging environment."
Click here to find out more about the swimming programme at the University of Bath, including public swim-fit sessions in the 50m London 2012 Legacy Pool.