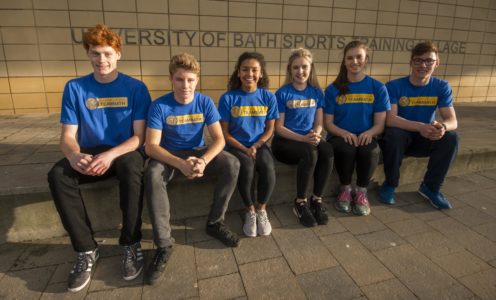 Sixteen student-athletes who have already made their mark on the national and international stage are the latest intake of scholars to receive support on both their sporting and academic journeys from the University of Bath.
This year's cohort includes an England Rugby Sevens player, an international heptathlete from the United States, three Team Bath Netball stars, a British swimming champion and emerging talents in hockey, modern pentathlon, rowing, tennis and windsurfing.
The talented group, who compete across eight different sports, will each receive a cash award that runs over the period of their course and helps them meet the demands of training, competing and studying at a high level.
Scholarships are supported by alumni and friends of the University, who are passionate about giving talented young people the opportunity to benefit from Bath's sporting and academic environment.
Jordan Ainslie was part of the professional England Rugby Sevens squad before starting an International Development with Economics degree in September. He also represented Bath Rugby at this year's Singha Premiership Rugby 7s and will be supported by a Trendell Sports Scholarship, as will fellow rugby player Beck Cutting (Sport & Social Sciences) who has played for England at U16, U17 and U18 level and made his senior debut for Premiership club Worcester Warriors last month.
Also receiving Trendell Scholarships are Myles Pillage (Biochemisty), who represented Pentathlon GB at both the Senior and Junior World Championships this year, and Olivia Caesar (Sport & Exercise Science), a 200m and 400m runner who has already won multiple BUCS [British Universities & Colleges Sport] titles for the University.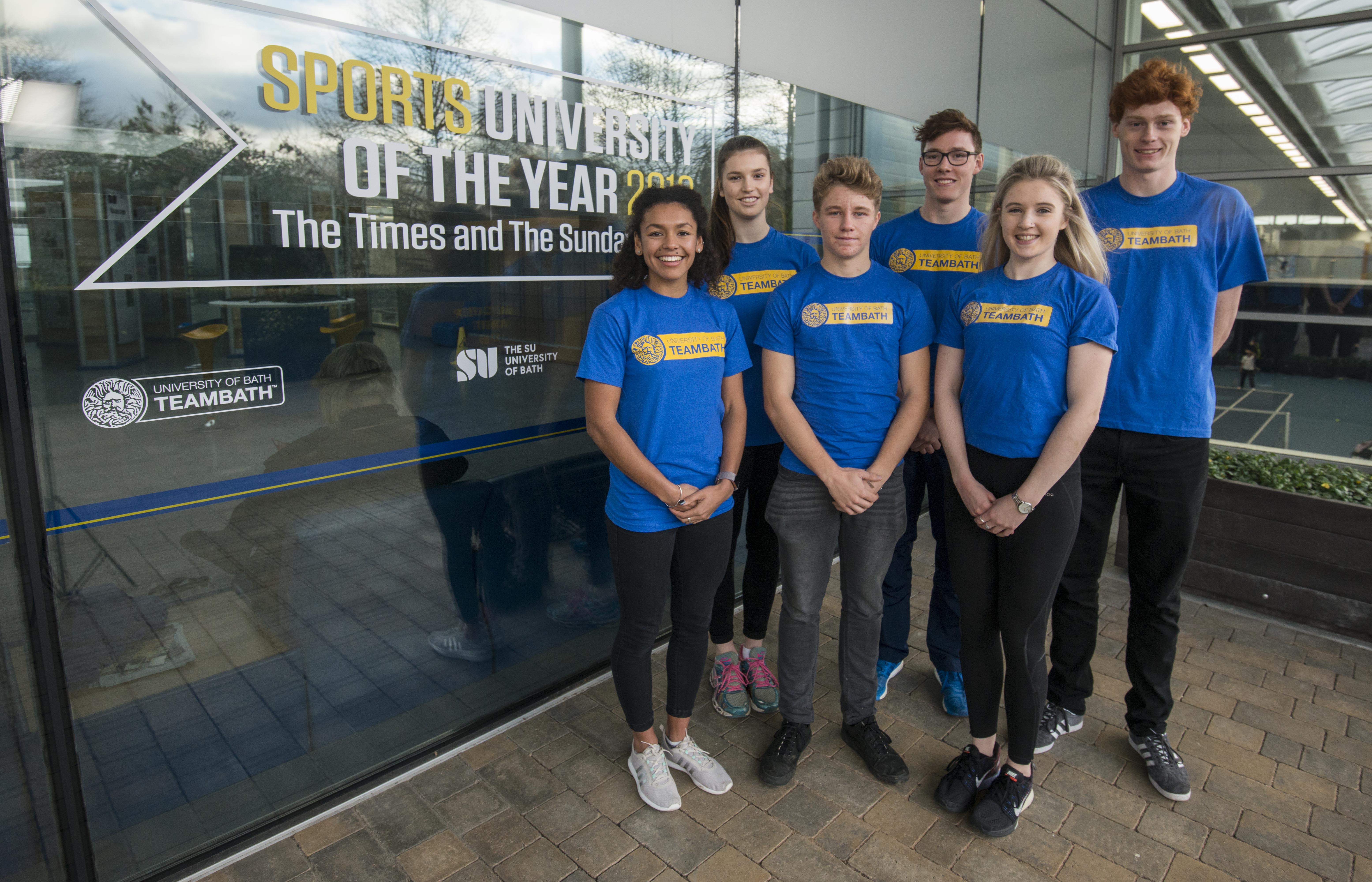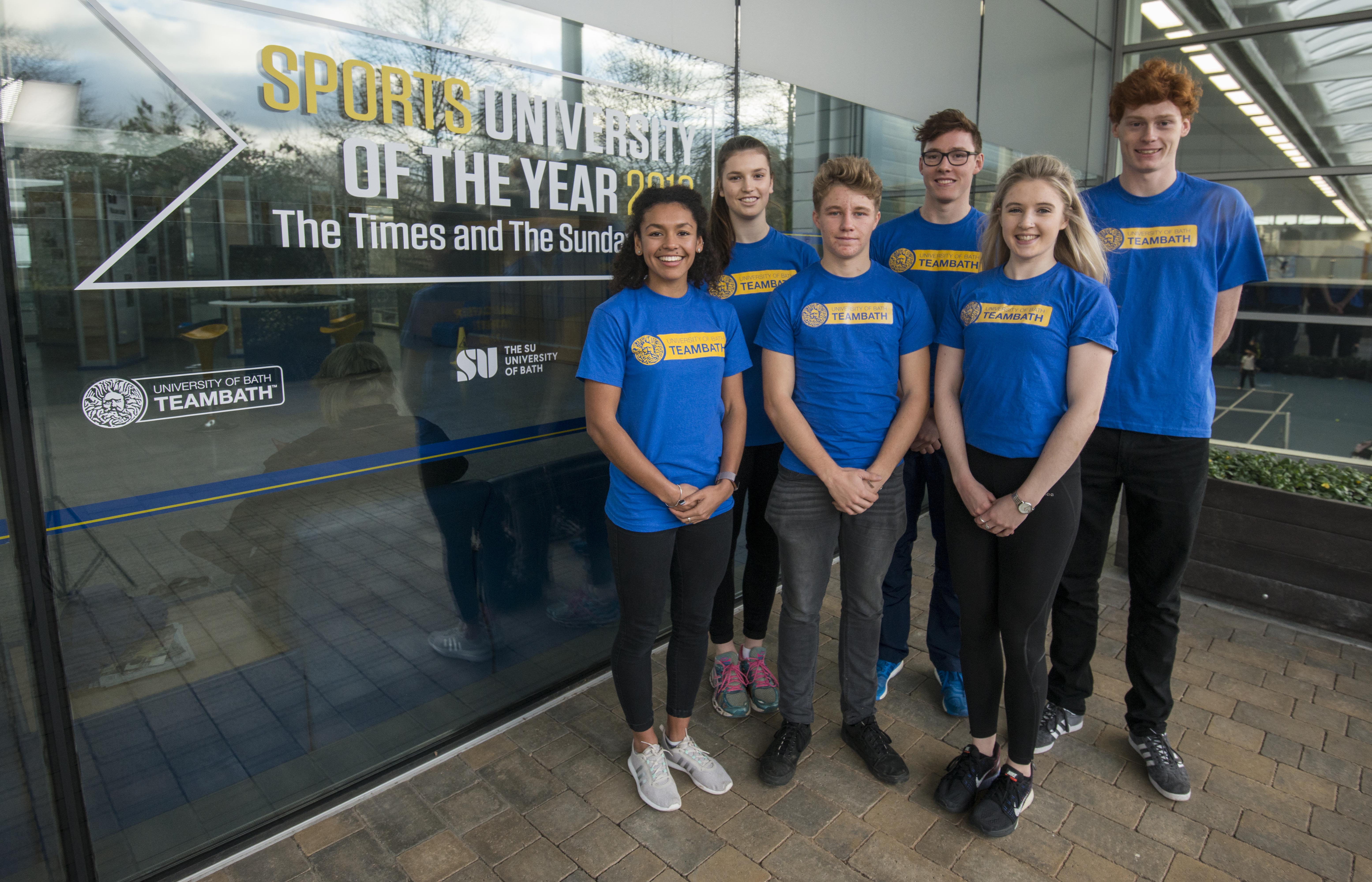 Both Sophie Drakeford-Lewis (Integrated Mechanical & Electrical Engineering) and Tash Pavelin (Natural Sciences) have been named in the Team Bath Netball Superleague squad for 2018. Drakeford-Lewis, who won her first senior England caps this year, is receiving a Whiteley Sports Scholarship while Pavelin is supported by Santander, as is Chartie Curtis (Economics) who is a training partner with the Superleague squad.
This year's King Sporting Scholar is Tim Nurse (Sports Performance) – he won silver on his Great Britain Hockey U21 debut at this year's Sultan of Johor Cup in Malaysia and has been named in the GB Men's Elite Development Programme (EDP) for players with Olympic potential.
United States heptathlete Chari Hawkins, a five-time All-American track and field athlete who has represented her country at the World University Games, has moved to Bath to combine training towards the Tokyo 2020 Olympic Games with studying for an MA in International Education & Globalisation.
She has been awarded a Santander Scholarship along with GB Rowing Team Start Bath member Laura Macro (Sport & Exercise Science), who won gold at this year's Henley Women's Regatta; Lauren Williams (Management with Marketing), a Welsh international 400m and 400m hurdles athlete; and Sarah Jackson (Sports Performance), a British Freestyle Windsurfing Champion who competes on the world tour.
Completing the list of new Santander Sporting Scholars is Jacob Greenow (Natural Sciences), who represented GB at this year's European Junior Swimming Championships. He is one of three swimmers to receive a scholarship in 2017-18, with Anna Hopkin (Sport & Exercise Science) – the reigning British and English 50m freestyle champion – receiving support from the Thompson Education Trust while Tom Derbyshire (Sport & Exercise Science) has been provided with a British Swimming National Training Centre Scholarship.
Completing this year's intake of scholars is tennis player Ben Jones (Chemistry), who will be supported by Buchan Jones.
The University of Bath – named the 2018 Sports University of the Year by The Times and Sunday Times Good University Guide – was the first British university to award scholarships in 1976 and 45 student-athletes in total are currently receiving financial and lifestyle support as they manage their dual careers.
University of Bath Director of Sport Stephen Baddeley, a former Commonwealth badminton champion, said: "The depth of talent among our student-athletes never ceases to amaze me and it is with great pride that we are able to support so many dedicated young people on their academic and sporting journeys.
"As someone who combined study and sport as an athlete, I know just how valuable this kind of support can be so I would like to thank the alumni and friends of the University whose generous backing continues to make the scholarships possible."
Applications are already open for the 2018-19 scholarships to both current student-athletes at the University of Bath and those hoping to start their studies in September. Click here for more information.