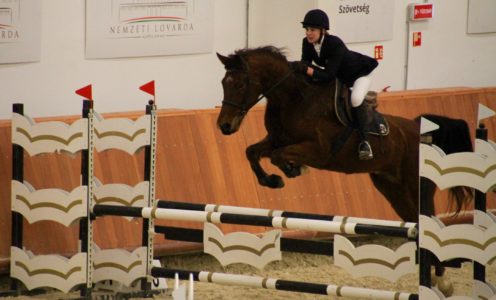 University of Bath students Charlie Follett and Georgia Hannam gained invaluable international experience when they were among five Pentathlon GB athletes to reach the finals of the Budapest Indoor Competition in Hungary.
Follett (left), who studies Psychology, was 27th overall in the women's competition and Santander Sporting Scholar Georgia Hannam, who studies Physical Activity & Health, finished 28th. Fellow junior athlete Kerenza Bryson also qualified for the final, placing 31st.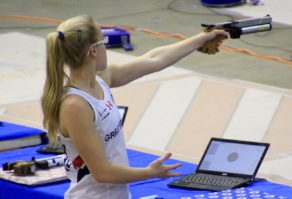 The men's competition saw Rio 2016 Olympian Jamie Cooke and Sport & Exercise Science graduate Tom Toolis finish 16th and 32nd respectively.
Next up for the Pentathlon GB athletes is the second national ranking competition of 2018, again taking place at the University of Bath Sports Training Village on the weekend of February 10-11.
Click here to visit the Pentathlon GB website for full reports from the Budapest Indoor Competition.