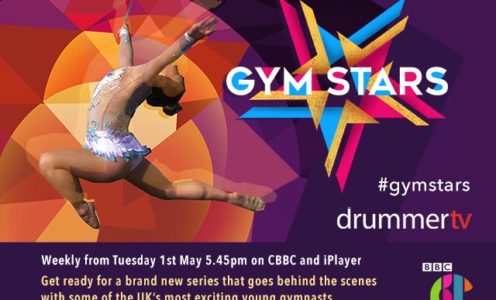 A new television series is starting on CBBC today (May 1), going behind the scenes with City of Bath Rhythmic Gymnastics Club as they train at the University of Bath Sports Training Village.
Gym Stars, which will be shown at 5.45pm on Tuesdays and will also be available on iPlayer, features the young City of Bath gymnasts as they prepare for competition in the Team Bath Arena, capturing the emotions and drama as they pursue their sporting dreams.
Club chair Sarah Moon, who coached Team GB at the London 2012 Olympic Games, said: "It's great to see rhythmic gymnastics represented in this programme. Hopefully it will inspire another generation of young girls to try something new and see what they are capable of with the right support."
Last weekend saw City of Bath stage their annual Rainbow Competition at the Sports Training Village, an opportunity for all members from the age of five to 20 to compete as a team.
It is a fun and friendly event, with the aim of allowing all of the club's gymnasts from badge class to elite to gain experience, learn and support each other.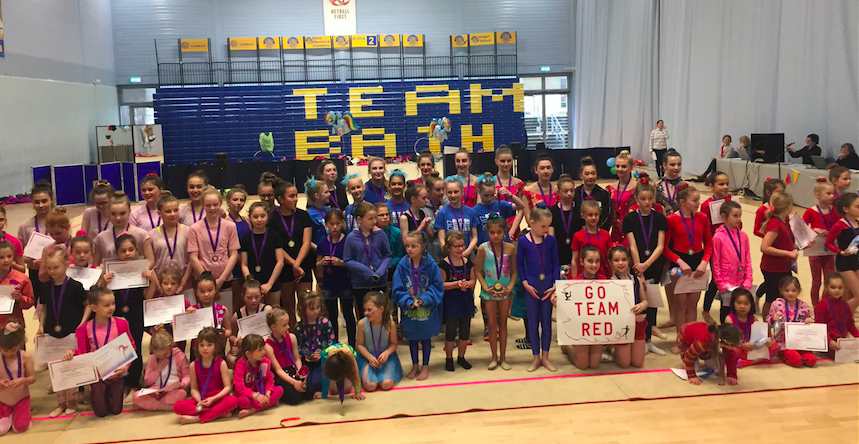 The gymnasts were spilt in to three teams, Red, Pink and Blue. Each team captain was tasked with promoting the club's ethos of inclusivity, perseverance and good sportsmanship throughout the day especially with the younger members.
All gymnasts performed a combination of individual, group and team routines using the ball, hoop, rope and clubs. Pink won bronze, Red took both the silver and the Most Supportive Team award and the gold medals went to the Blue team.
Other individual awards on the day went to Patricia for April Gymnast of the Month, Olive for Most Colourful Gymnast and Eliza for Gymnast Smile, while Diana took the Gymnast Future Star trophy. Kashvi produced the Most Highly-Regarded Performance of the Day and Rainbow Gymnasts of the Day were Hannah and Ellie.
Moon said: "It was so wonderful to see the gymnasts, ranging from badge class to British Champions, all together working as a team. You can literally see them growing in confidence and skills in front of your eyes."
There was more good news for City of Bath when four of their teams – the Espoir Red (U12) and Junior Orange team, plus the Senior and Junior groups – were confirmed as having qualified for this summer's British Championships following their excellent performances at the National Group Seeding and Open Apparatus Competition.