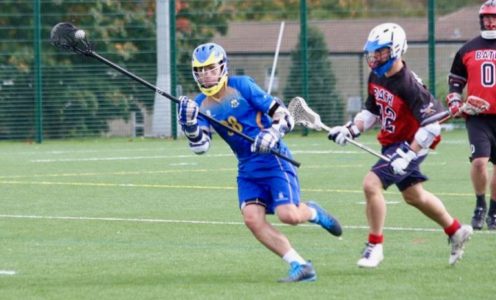 He arrived at the University of Bath three years ago seeking a new sporting challenge, now Joshua Yeoman is representing Wales on the global stage at the 2018 FIL World Lacrosse Championships.
Joshua, an Aerospace Engineering student, had played rugby at school but suffered a broken leg shortly before moving to university and wanted to try something new.
He was invited to trial for the University's lacrosse club during Fresher's Week and quickly found that his physical rugby skills were a good fit for the sport. After progressing through Bath's student teams and representing Bath City Lacrosse Club, Joshua decided to trial for the Welsh team and surprised himself by earning a place at the World Championships, which begin today (Thursday) in Israel.
"It still feels a bit overwhelming, to be honest," said Joshua, who attended the trials with Natural Sciences student Alex Foster-Powell. "We went there thinking we wouldn't have a chance right now but could put ourselves in the frame for the European Championships in two years' time. Somehow it all paid off and I managed to get through.
"There are three University of Bath alumni already in the Welsh squad – Chris Turner, Rhys Morgan and Sam King – and they said we should give it a go. Alex has also been selected for the Wales development squad after the trials, so it is really amazing to see so many of the players from here going onto the international stage.
"It is only three years ago that I started playing lacrosse. I was wary of playing rugby again after breaking my leg but I still wanted to do a sport when I came here. I was walking around the Sports Fair in my first week and someone from lacrosse literally grabbed me and said 'you look like a guy who can hit people!'.
"Lacrosse is a full-contact sport and while lowering your head and hitting people with a full rugby tackle is against the rules, matching feet with someone and blocking them – as you would in rugby – is allowed, so that physicality is really useful. Many players transfer across from other sports – hockey players have the stick skills, footballers have the pace and the way you attack is similar tactically to basketball.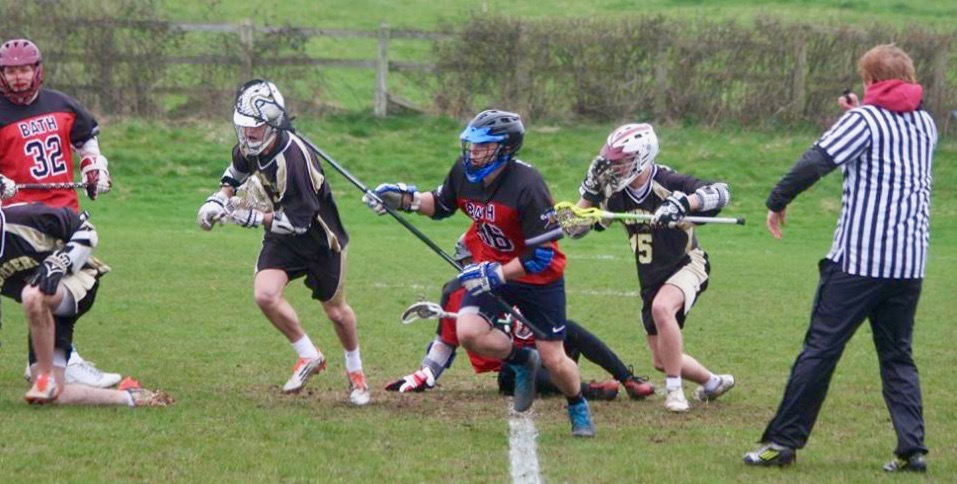 "I came along for a session and absolutely loved it. There are about 220 members of the student lacrosse club and there is a great environment. We don't have a dedicated coach – I was taught by the older students, now I'm teaching the new players coming in. The knowledge gets passed down year on year."
This year's World Championships features 46 nations and is the biggest of all time, with Wales facing Bermuda and Puerto Rico in their group matches on Thursday and Friday respectively.
"Bermuda are roughly at the same level as us and Puerto Rico are a new team but they have a lot of professional players as they are so close to the United States," said Joshua, who returns to the University in September having been on a work placement with Aston Martin for the past year.
"America and Canada are the two top nations, lacrosse is such a big sport over there. Australia are the only other team to have won the World Championships.
"We are aiming for a top-ten finish but whatever happens, it is going to be a great experience."
Lacrosse is one of 50 student sport clubs at the University of Bath, named as the 2018 Sports University of the Year in The Times/Sunday Times Good University Guide. Click here for further details.