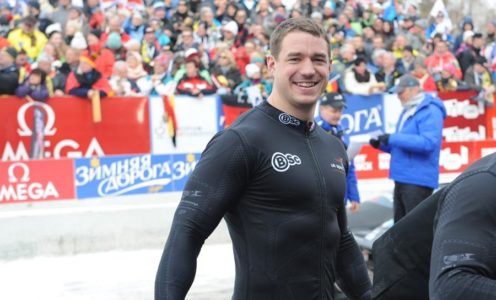 Sochi 2014 Winter Olympian Bruce Tasker has announced his retirement from bobsleigh.
The 31-year-old suffered a stroke in January of this year but had been considering stepping down from competition at the end of the Olympic cycle regardless.
Tasker, a former 400m and 200m runner, missed the PyeongChang Olympics as a result of the stroke but is in line to receive a retrospective bronze medal from the Sochi Games.
"It's a decision I've not taken lightly and one I have been thinking about for over a year," said Tasker.
"The stroke I suffered early in the year certainly had an impact but, after eight years in the sport, I was preparing to step down anyway.
"I wish all the athletes the best of luck this year on season and hope that one day I can be involved in the sport again."
Meanwhile, British Bobsleigh – based at the University of Bath – have named ten Olympians in a 17-strong team for the 2018-19 season.
Mica McNeill, Brad Hall and Lamin Deen will pilot British sleds this season, with all three competing across the World Cup and North American Cup circuits before heading to the World Championships in Whistler in March of next year.
GB Women's Team
Mica McNeill (pilot)
Aleasha Kiddle
Montell Douglas
GB Men's Team
Brad Hall (pilot)
Joel Fearon
Nick Gleeson
Ben Simons
Alan Toward
Lamin Deen (pilot)
John Baines
Axel Brown
Tremayne Gilling
Adam Hames
Ryan Letts
Andrew Matthews
Toby Olubi
Nathan Togun