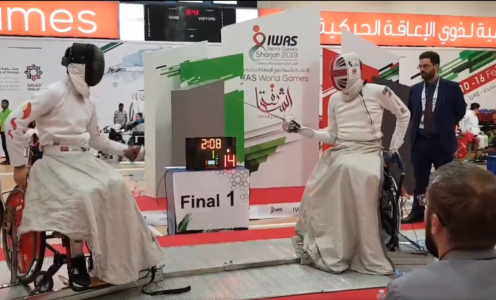 University of Bath-based wheelchair fencers Piers Gilliver and Dimitri Coutya continued their outstanding run of podium success on the international stage when they won four medals between them at the latest IWAS World Cup in the United Arab Emirates.
The event was part of the IWAS World Games, being staged in Sharjah this week, and saw MJ Church Ambassador Gilliver secure a third successive gold medal in the men's Category A epee by beating Gang Sun – the Chinese fencer who beat him to the Rio 2016 Paralympic Games title – 15-10 in the final.
The result means that Gilliver, who is coached by Peter Rome at the Sports Training Village, has won the first three World Cups of the Tokyo 2020 qualifying period, matching his achievements in the build-up to Rio 2016.
"It's great to come out and win the first few qualifiers, it really means a lot to me," he said. "I'm very lucky to have a great coach and have a great support staff around me, so I feel like I am able to keep on improving.
"Even though I've been in the sport for a while now I still get those improvements and every competition seems to be getting better."
Gilliver showed further signs of that improvement when he reached the final of the Category A sabre the following day, only being denied a second title by Vasileios Ntounis of Greece who won 15-8.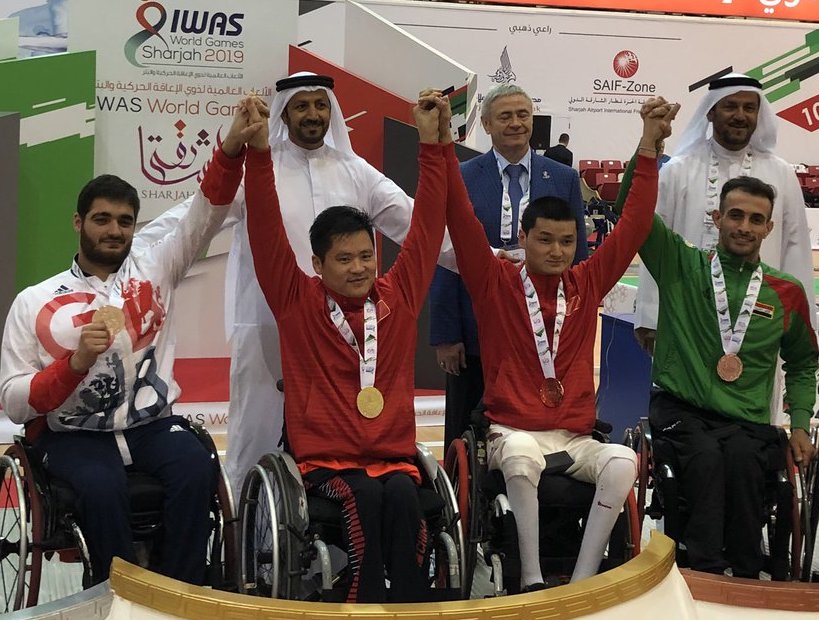 Fellow Rio Paralympian Coutya, meanwhile, secured a medal double at an 11th successive international competition, dating back to March 2017, as he won silver in both the Category B foil and epee.
The reigning World Champion faced China's Daoliang Hu in two epic finals, both of which ended with the Brit being narrowly edged out 15-14.
Coutya and Gilliver teamed up with Oliver Lam Watson to represent Britain in the epee team competition, finishing fifth overall.