The University of Bath's indoor athletics track was transformed into a multi-function fitness zone over the weekend as the 2019 British Functional Fitness Championships took place at the Sports Training Village.
The event, organised by the Fitness Racing Federation UK, saw athletes compete for the title of fittest male, female or team in the United Kingdom and look to secure qualification for the iF3 World Championships in Sweden and the iF3 Masters World Championships in Australia.
Each athlete in the individual medley faced six tests of their all-round athletics ability over three days – aerobic capacity, strength, bodyweight skill, bodyweight endurance, mixed modal and power – while mixed relay teams were also challenged on bodyweight capacity and team strategy.
Taking the titles in the individual categories were Evander Harewood (open male), Laura Faulkner (open female), Richard Barnes (35-39 male), Kelly Marshall (35-30 female), Mark Sims (40-44 male), Emma Howell- Davies (40-44 female), Andrew Clark (45-49 male), Emma Hornby (45-49 female), Andy Byron (50-54 male), Fiona Robertson (50-54 female), David Doig (55-59 male), Mark Nugent (60+ male) and Pam Fawcett (60+ female).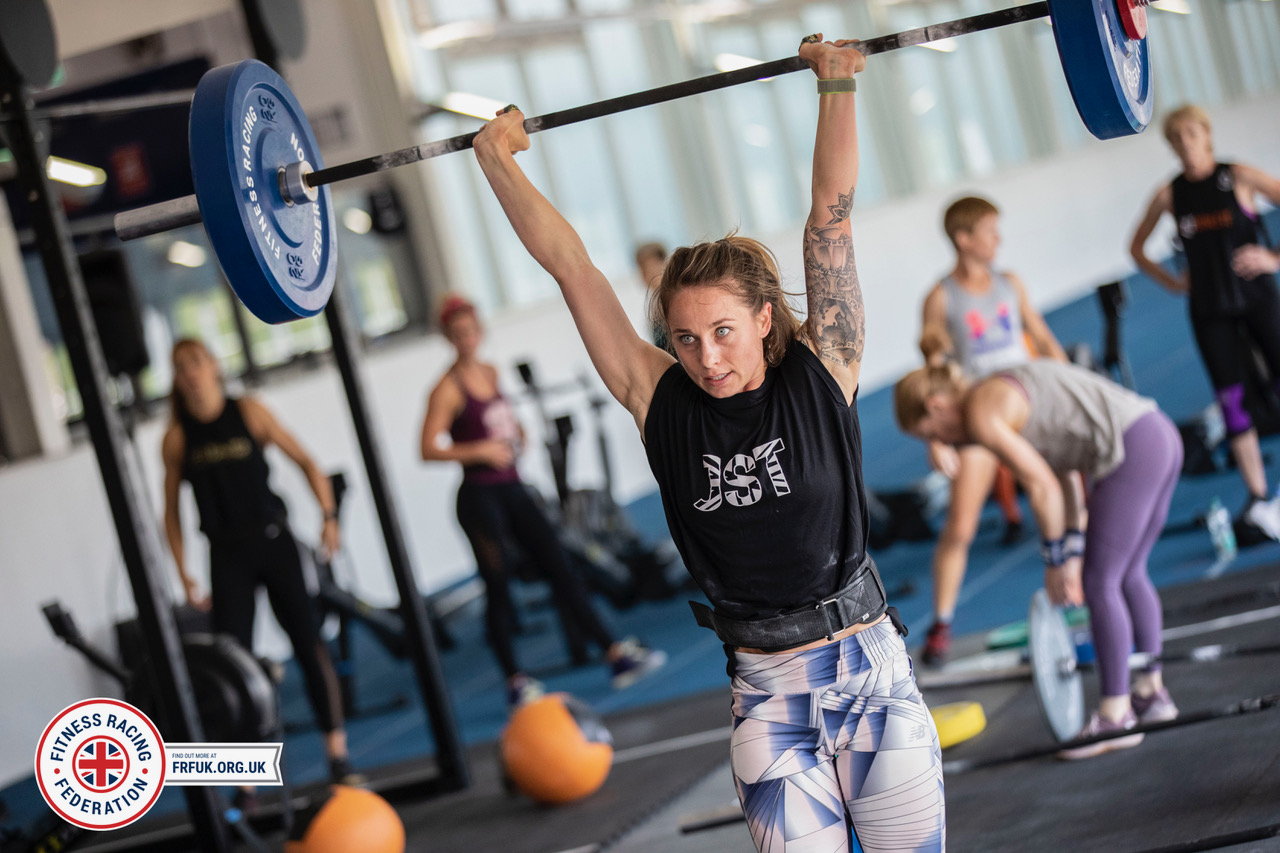 The iF3 (International Functional Fitness Federation) format of competition used at the championships is being developed with the aim of introducing functional fitness as an Olympic sport. Click here to find out more about the Fitness Racing Federation UK.
The British Functional Fitness Championships were staged just a week after the University had hosted the Modern Pentathlon European Championships. Also coming up on Sunday, September 1 is the third annual National Vintage Games for over-50s. Find out more about hosting events at the Sports Training Village at https://www.teambath.com/events/.