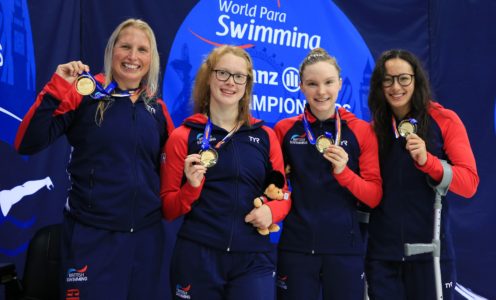 Team Bath AS swimmer Stephanie Millward added two more global golds to her impressive medal collection during a record-breaking week at the London 2019 World Para Swimming Allianz Championships.
Millward, who trains in the University of Bath's London 2012 Legacy Pool, swam a storming anchor leg as she, Alice Tai, Brock Whiston and Toni Shaw won the women's 34pts 4x100m medley relay title in 4:36.31 – obliterating the previous world record by almost nine seconds.
"I feel so, so proud," said Millward. "I knew that we were going to be good, I even told people that I'd thought we'd break the world record tonight and to make sure they were here to cheer us on. I didn't think we'd break it by that much but the team is wonderful and watch out for us in Tokyo."
The same quartet then ensured that the host nation finished the championships at London's Aquatic Centre on a fitting high note as they struck gold in the last race of the week, the women's 34pt 4x100m freestyle relay.
Millward led the team off this time as Britain took the title in 4:23.86, Tai moving up through the field in the final 100m to touch the wall first ahead of the USA and Canada.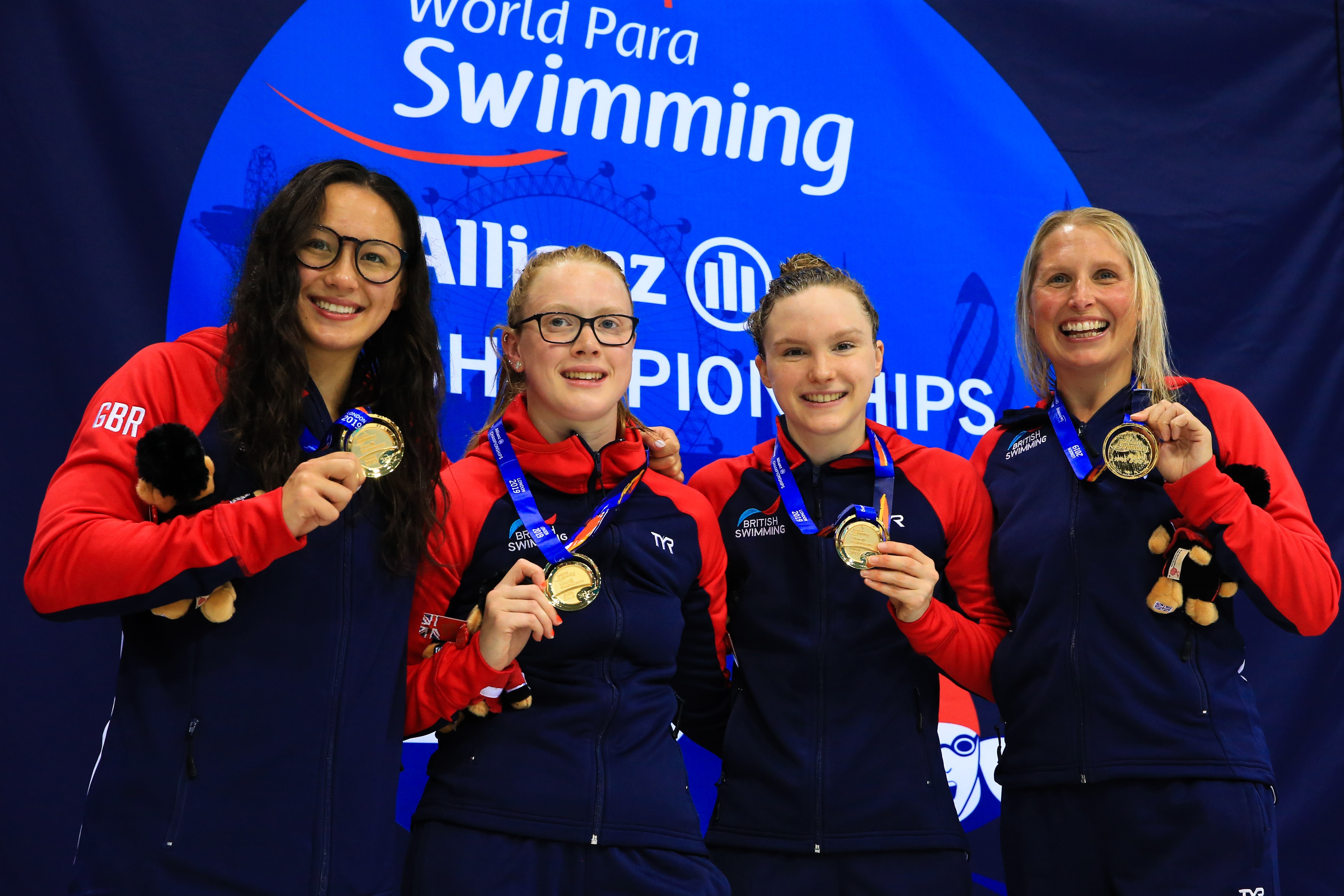 The double relay success means that Millward now has six world titles to her name, adding to the four she won in Montreal in 2013. She also has two Paralympic golds from Rio 2016 and ten European crowns.
Millward also reached the finals of the S9 100m backstroke and 100m freestyle in London, finishing fourth and eighth respectively.
Both races were won in championship record times by Sophie Pascoe, who was part of the New Zealand para-swimming squad who finalised their London 2019 preparations with a two-week training camp at the University of Bath.
Pascoe also struck gold in the S9 100m butterfly and 50m freestyle as New Zealand finished the championships with an impressive haul of six golds and a silver.