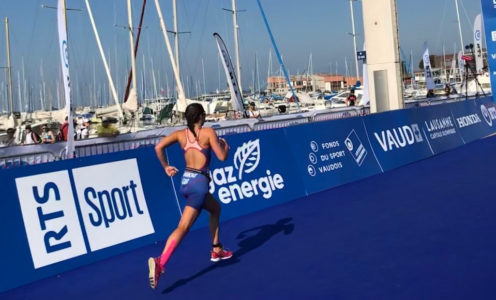 University of Bath student Mia Hawkins has returned to training with British Triathlon's Bath National Performance Centre on the back on an excellent top-ten finish at the 2019 Triathlon World Championships in Switzerland.
Hawkins – whose trip to Lausanne was part funded by the Team Bath Elite Athlete Fund – was the top Brit in the 20-24 Female AG Sprint category which involved a 750m swim in the lake, a 20km bike ride and a 5km run.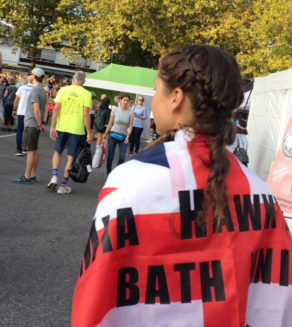 "The course was very challenging and involved four climbs on the bike course and three on the run but I had worked hard and focused my training on hills prior to the event," she said.
"I came out of the swim in 14th place after misjudging my start position but the hills suited my strengths on the bike and I moved up to eighth, which I managed to hold on to on the run."
The Biochemistry student spent the last academic year on a work placement in Australia, where she was coached by Sam Douglas. Hawkins is now back at the University of Bath for both her studies and her triathlon training – and is looking forward to an exciting year ahead.
"As I finished in the top ten at World Championships this year and was the first British athlete to finish, I have pre-qualified for the 2020 Triathlon World Championships," she said.
"I have also qualified for the European Triathlon Championships and those races will be my focus for next season, along with the British Championships."