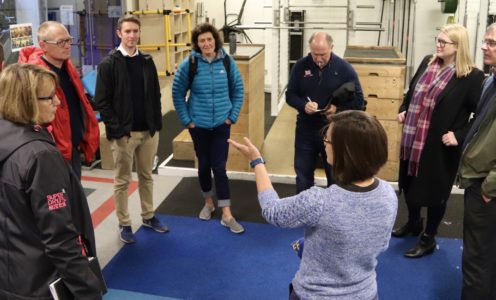 The University of Bath today welcomed representatives of fellow Elite Training Centres (ETCs) from around the country for a network event designed to share best practice and plan towards the 2024 and 2028 Olympic and Paralympic Games.
The UK Sport event also looked at the ETC Excellence Framework, which helps athletes and coaches excel at the highest level.
Delegates were greeted to the University by Vice-Chancellor Professor Ian White and provided with guided tours of the £35million Sports Training Village before the day-long meeting, which took place in The Edge arts centre on campus.
Professor White said: "I have the highest regards for the achievements that UK Sport have fostered on the international stage over the past two decades.
"I am hugely aware of the very important role that the Elite Training Centres have played in that success and it is a significant honour that we have an ETC here at Bath that is home to five national squads, 14 sporting organisations and 250 international-level athletes."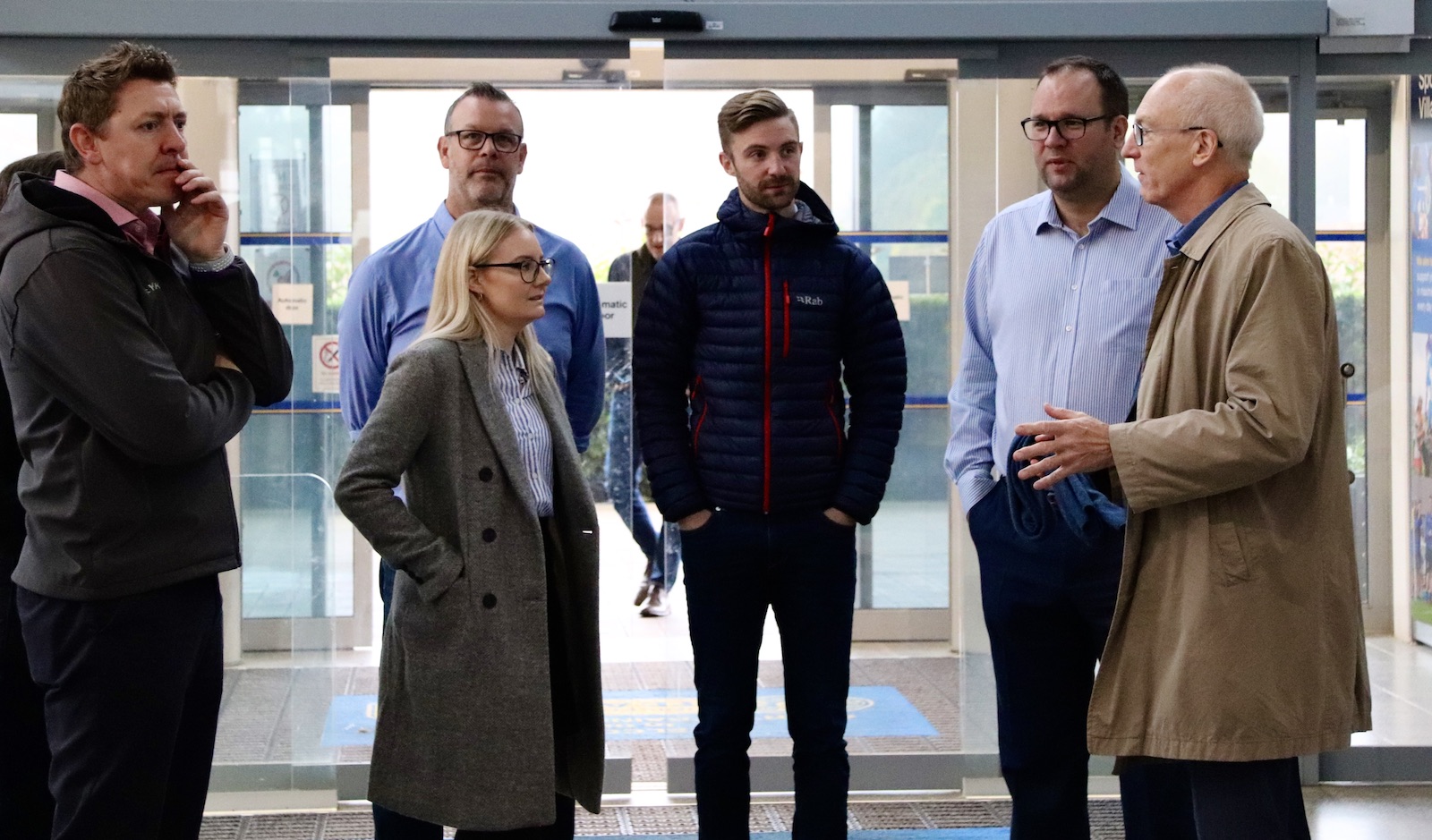 ETCs take various forms, from the University-based multi-sport facilities in Bath through to cross-city facilities like the British Cycling and British Taekwondo centres in Manchester and sport-specific centres of excellence exemplified by British Rowing's Caversham headquarters and the National Ice Centre in Nottingham.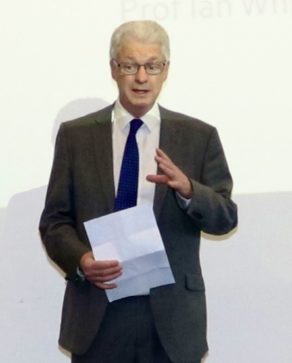 Yawar Abbas, Principal Events Manager at Manchester City Council, was among the attendees and said: "There are many different ways of delivering high-performance sport and it's always interesting to see how each of them works.
"There is no one size fits all, there are all sorts of ways of delivering what teams and athletes need, so coming to the environment is also helpful – it's important to see and experience exactly how a place like Bath works.
"It's good to step off the hamster wheel, take a bit of time out and discuss with like-minded colleagues who do similar jobs across the country to get an idea of good practice, the headwinds facing them, understand what the challenges are and come up with innovative solutions."
Maurice Hayes is Resources Manager at Caversham, the training base for the hugely-successful GB Rowing Team, and agreed it was important to take ideas and inspiration from other centres of excellence.
"Coming to somewhere like the University of Bath, which is used by students and the public as well as elite athletes, or the city-centre facilities like the velodrome in Manchester makes you appreciate the different challenges to those experienced at Caversham which is a dedicated high-performance centre for one sport," he said.
"The ETCs are wide and varied in their set-up and delivery, so it is good to have these get-togethers where we can share best practice and information. We have also been working together at the past few meetings on an assessment structure, so we can uniformly measure standards across the network."
Representing the University of Bath at the event were Director of Sport Stephen Baddeley, Sports Facility Manager Ron Stewart and Assistant Facilities Manager Sophie Hamer.
Also attending were representatives from ETCs in Lougborough, Northern Ireland, Sheffield and Wales; the Plas y Brenin National Outdoor Centre in Snowdonia; the National Ice Centre in Nottingham; the English Institute of Sport (EiS); Sport England; and public services provider Serco.
Feel the rhythm…. 😉
Good knowledge sharing day across the organisations behind our elite training centres @uk_sport @Sport_England, at my old uni @TeamBath @UniofBath pic.twitter.com/REveHnVfd8

— Adam Freeman-Pask (@AdamFreemanPask) October 15, 2019

Duncan Rolley, who is Elite Training Centre Advisor for UK Sport, said: "We have such a diverse group of ETCs in the UK Sport Elite Training Centre network but they all have the same focus – supporting athletes and national governing bodies to generate success on the biggest, global stages.
"These kind of days are all about learning from each other to explore new ideas and raise the knowledge-base across the network. It is always energising to see the centres working together and supporting each other."