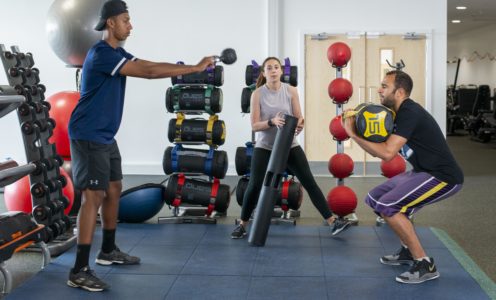 Keeping up regular exercise, even when you are stuck at home, is a way of keeping your immune system healthy, say University of Bath researchers.
Leading physiologists, Dr James Turner and Dr John Campbell have considered the effects of exercise on our immune system and say it is widely-agreed that regular, moderate-intensity exercise is beneficial for immunity. It can help the immune system find and deal with pathogens, and in the long term, regular exercise slows down changes that happen to the immune system with ageing, therefore reducing the risk of infections.
Some experts had contended that more intense exercise could have a detrimental effect on our immune system but Campbell and Turner concluded that infections are more likely to be linked to inadequate diet, psychological stress, insufficient sleep, travel and importantly, pathogen exposure at social gathering events like marathons – rather than the act of exercising itself.
Author Dr James Turner from the Department for Health at the University of Bath explains: "Our work has concluded that there is very limited evidence for exercise directly increasing the risk of becoming infected with viruses. In the context of coronavirus and the conditions we find ourselves in today, the most important consideration is reducing your exposure from other people who may be carrying the virus. But people should not overlook the importance of staying fit, active and healthy during this period. Provided it is carried out in isolation – away from others – then regular, daily exercise will help better maintain the way the immune system works – not suppress it."
Regular moderate intensity aerobic exercise, such as walking, running or cycling is recommended, with the aim of achieving 150 minutes per week.
Our Personal trainers and top athletes are providing support to those who are staying at home and want to work out.  A weekly timetable of options has been launched by Team Bath, part of the University of Bath, with options at all levels from beginners to exercise professionals. You can view the timetable by clicking here.
If you are interested in the full research behind this article please visit:  https://pubmed.ncbi.nlm.nih.gov/32139352/.